Wheeled excavators
Show
Load-carrying capacity (t)
Free Consultation
Order department
How to choose a wheeled excavator?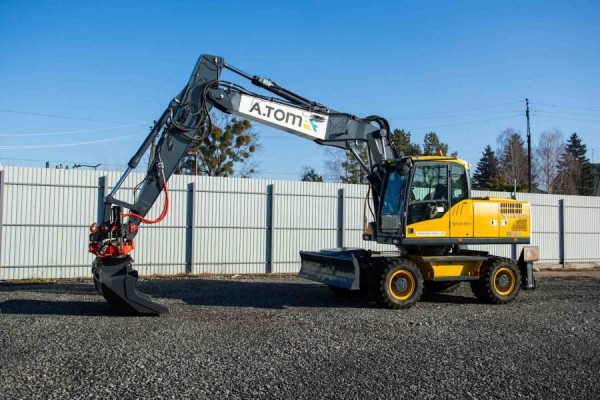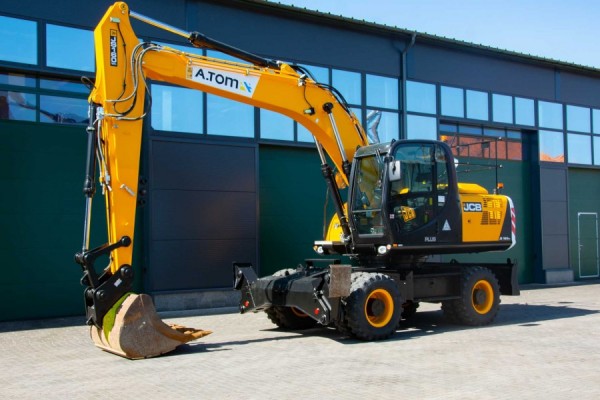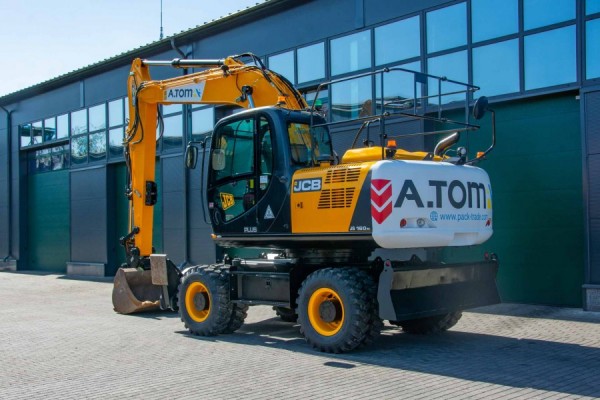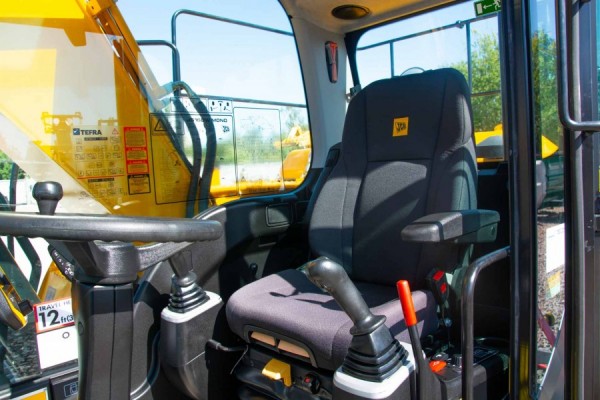 Wheeled excavator is top requested kind of machinery in almost any field of activity: construction, utilities, road works, installation and dismantling of buildings, digging ditches and canals. The contemporary market offers both new and used options. PACK-TRADE company offers post-warranty service assistance and helps to choose the model of wheeled excavator according to your needs.
Profitability of wheeled excavator
On industrial scale, wheeled excavator can replace several machines due to a number of advantages:
Maneuverability: limited space is not a problem for the excavator. It is used in construction, inside buildings, to create foundation trenches, clearing riverbeds.
Adjustable working efficiency: it is possible to choose the necessary range of working efficiency.
High speed without the risk of damaging the road surface. Wheeled excavator can move over long distances.
No need for additional equipment for delivery.
Functionality: digging of trenches and ditches, cleaning territories, laying of highways, leveling the ground, reconstruction, etc.
Possibility of use with any type of attachment (buckets, hydraulic hammers, stump pullers, plows) makes this kind of machinery universal.
PACK-TRADE company offers wheeled excavator of well-known brands such as Takeuchi, Fiat-Hitachi, Case Poclain, Volvo, JCB, Mecalac with digging depth from 3 to 6,1 m. If you need an excavator with maximum productivity, pay attention to JCB models with reinforced boom and handle. Strengthened bridges, plows and stabilizers provide reliable operation in difficult conditions. Also, wheeled excavator has a reduced noise level and reduced fuel consumption. Another advantage – is the ease of handling and comfortable conditions for the operator that makes JCB wheeled excavator one of the best.
Heavy-duty Fiat-Hitachi and Volvo models will be suitable for excavation at a depth of 5-6 m. For basic tasks, it is worth using Takeuchi and Case Poclain. These models are adjusted to any conditions: there is always the opportunity to change the attachments quickly. This significantly expands the functionality of the equipment: installing the bucket - you will get a loader; with the grading equipment wheeled excavator turns into the unit for clearing the territory.
Our specialists will help you choose the equipment according to your needs in the optimal price range, with warranty and post-warranty service.