Show
Forks lifting height (mm)
Forks lifting speed laden/ unladen (mm/s)
Forks lowering speed laden/ unladen (mm/s)
Overall height with lowered mast (mm)
Battery voltage, nominal capacity (V/Ah)
Manager
Your personal manager
Filter:
New
Inexpensive
Expensive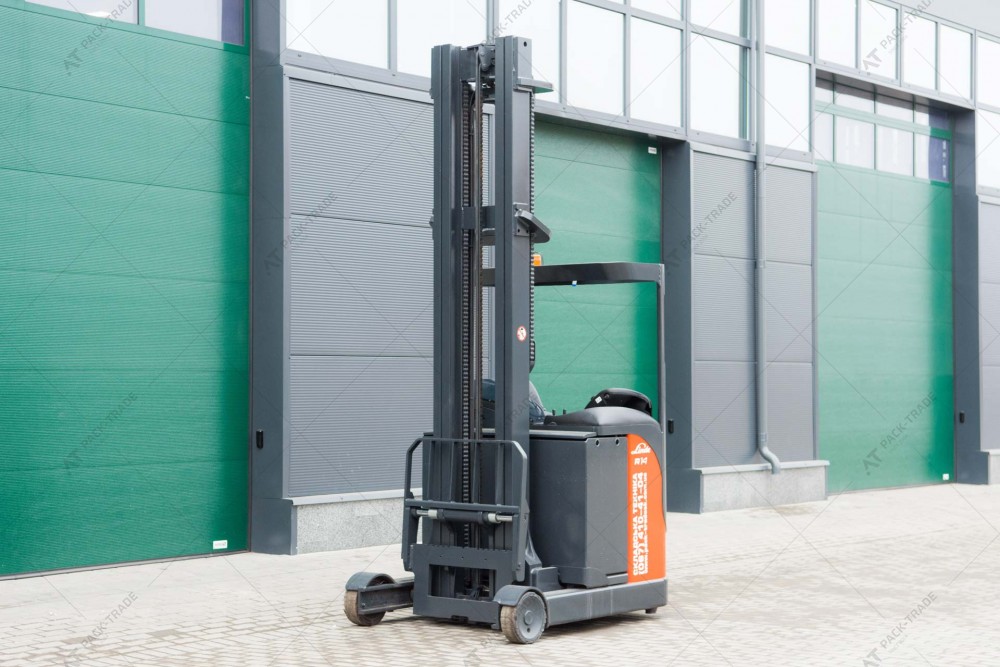 №3876
Reach truck Linde R14 2006, inv. 1192
Stackers with a sliding frame (electric reach trucks) are special warehouse machinery designed to facilitate manual work. This machinery helps to carry out loading, and unloading, as well as to store loads in several tiers. Pack-Trade offers you a compact, maneuverable, productive, universal reach trucks, which will be indispensable in all warehouses. It is worth noting that such type of machinery is very popular among owners of small and medium-sized warehouses. The operator does not need special skills to operate such machinery. If you need to work quickly with palletized goods, reach trucks will be the best choice.
Electric reach trucks are widely used among customers in business. It is worth to buy a reach truck due to the ease of maintenance. Repairs are carried out in the shortest possible time, thanks to the open access to the control board and all mechanisms. A simple design of the machinery become a guarantee of reliability and durability in work. One night charge is enough for a full day of work. Sales of reach trucks are one of the popular services offered by Pack Trade company. We sell machinery of world famous brands. This machinery will be an excellent acquisition to ensure the efficient operation of any warehouse. We guarantee the highest functionality and productivity of the machinery in all operating conditions.