Silage attachments
Show
Free Consultation
Order department
Multifunctional attachments for forage handling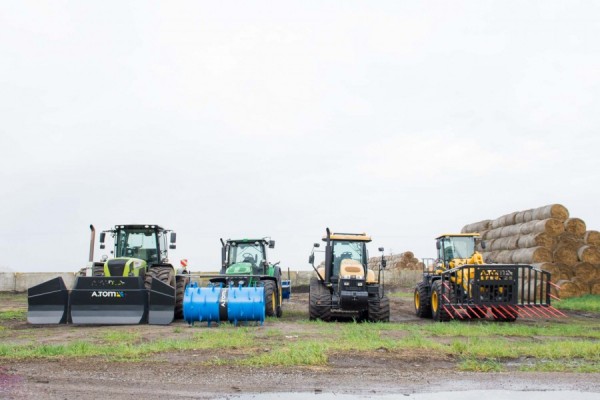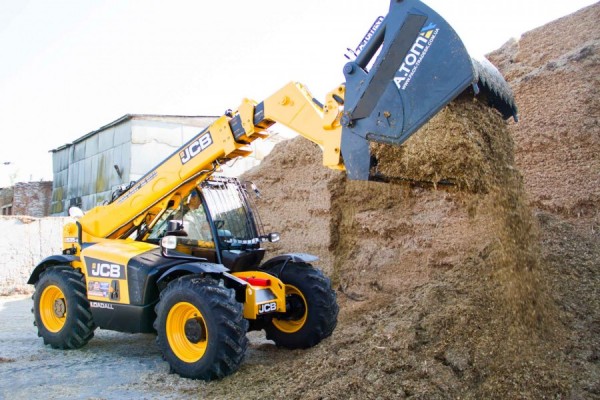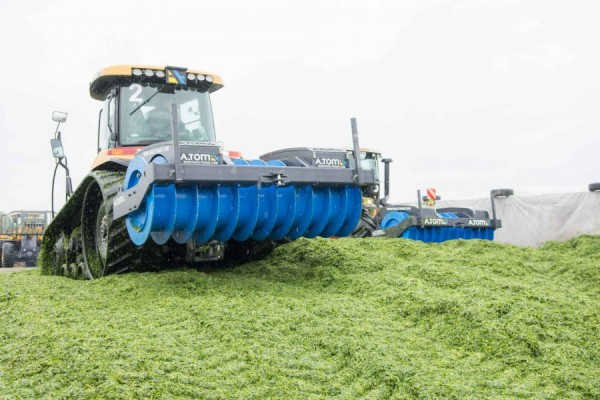 The use of attachments helps farmers to improve workflow efficiency and expand the capabilities of available equipment. Such attachments as silage forks, grabs, blades, buckets, rakes, etc. are designed to perform tasks related to the preparation of feed. They could be quickly mounted on the machine, and are distinguished by high performance, reliability, and operation stability.
Pack-Trade company offers a wide variety of attachments for special machinery of A.TOM trademark. In addition, you can buy spare parts and apply for service and repair of equipment. Own production allows to manufacture customized attachments according to the customer's drawings.
Silage harvesting: range of attachments
Silaging cereals and plants require the use of high-performance equipment. That is why it is important to pay attention to such parameters as attachment weight, required power, design features, and functionality. We offer various models of attachments to ensure a full cycle of harvesting and further use of feed, in particular:
Silage bucket. Presented in two versions - with a clamp and a cutter. Silage bucket grab with clamp is used to transport silage, hay, straw and load it into the feeder. Tapered shape makes feeding and unloading with maximum cutting force. Silage cutter makes the perfect cut of the forage.
Silage forks. A.TOM brand manufactured a folding modification with hardened spikes of increased wear resistance.
Silage grab (2 and 4 cylinders) equipped with hardened blades for cutting dense silage, haylage, and forage packed in film. Equipped with closed side parts to prevent dispersion and has a powerful hydraulic cylinder to achieve a comfortable opening angle.
Silage blade is distinguished by a variety of models and the widest scope of use. It could be used not only with silage (formation, storage, compaction of the mass), but also with large volumes of grain, beet pulp, vegetables, etc.
Rakes. Designed for raking silage from the pile and in a storage facility.
Silage compactor creates additional pressure and better compaction of the crop. A model with a side shift makes compacting at the edges of the silage pit and significantly reduces the number of tractor passes.
Silage spreader. Designed to achieve a uniform density structure, ideal leveling of the mass around the perimeter (including walls), for quick creation of anaerobic conditions. Eliminates air pockets, thereby creating optimal conditions for the development of bacteria.
Expanding the range of agricultural machinery with maximum operational capabilities is one of the key priority of Pack-Trade company. We offer more than 1000 items of attachments that increase the functionality of tractors and loaders.
Advantages of buying attachment at Pack-Trade
Pack-Trade is a reliable partner of Ukrainian and foreign farmers.
Advantages of cooperation
A wide range of multifunctional attachments
Cost savings, because attachment is much cheaper than a specialized machine.
Ability to manufacture attachments (silage bucket, blade, forks, etc.) according to individual measurements.
Customization for any kind of special machinery.
Best prices.
Possibility of demonstration equipment in operation.
Warranty for each attachment.

Select the models in our catalog or you can order customized manufacturing according to individual parameters. If you have any questions call us!