Manure attachments
Show
Width in folded position (mm)
Width in the unfolded position (mm)
Free Consultation
Order department
Compost attachments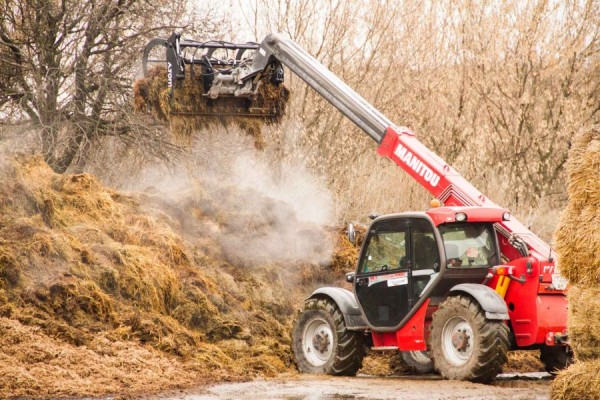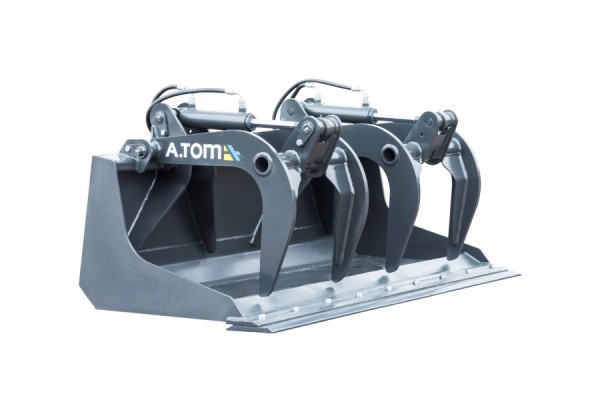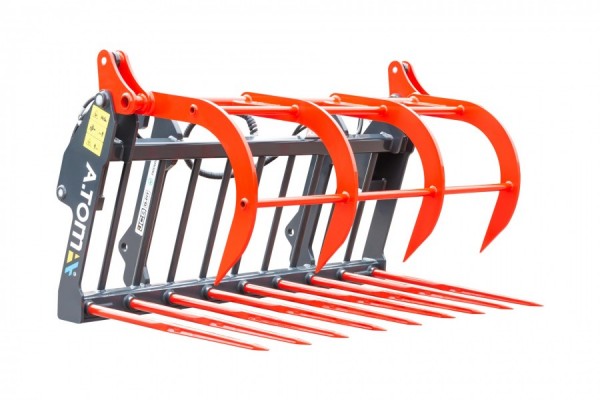 In Pack-Trade you can buy a compost grab for a tractor, skid steer loader, telehandler, or wheel loader. We also sell other high-quality attachments manufactured by "A.TOM".
All equipment is tested in agricultural conditions before being used on the customer farm. Global engineering experience in combination with modern high-tech Ukrainian production allows us to offer reliable attachments at a low price.
Compost Attachments: Basic Models
Compost bucket is the most common and demanded equipment for loaders and tractors. We offer models of different sizes. The clamping mechanism allows working with loose materials such as straw, hay, compost, wood chips, manure without loss. Thanks to removable sidewalls, it is possible to load logs and mountings. The bucket has a knife made of heavy-duty Hardox 450 steel. The lifting angle of the hydraulic grab is wide enough, to pick up the load close to the wall.
Compost fork and grab is universal equipment designed for loading and transporting fertilizers and manure. Also, attachment could work with debris, branches, and even hay and has a high carrying capacity. The upper part has two powerful hydraulic cylinders for load fixation. The compost grab is easy to maintain, and in our company, you can always order new forged tines.
Our attachments are fully compatible with the machines of the most popular brands in Ukraine. Attachments for compost can be used not only for agricultural needs, but also when working in logging, land clearing, and even during construction.
For our partners
Cooperating with Pack-Trade company, you will get a lot of business advantages:
manufacturer's warranty for all equipment and spare parts;
full service if necessary;
prompt delivery;
demonstration of equipment in operation;
customized attachment.