Show
Manager
Your personal manager
Filter:
New
Inexpensive
Expensive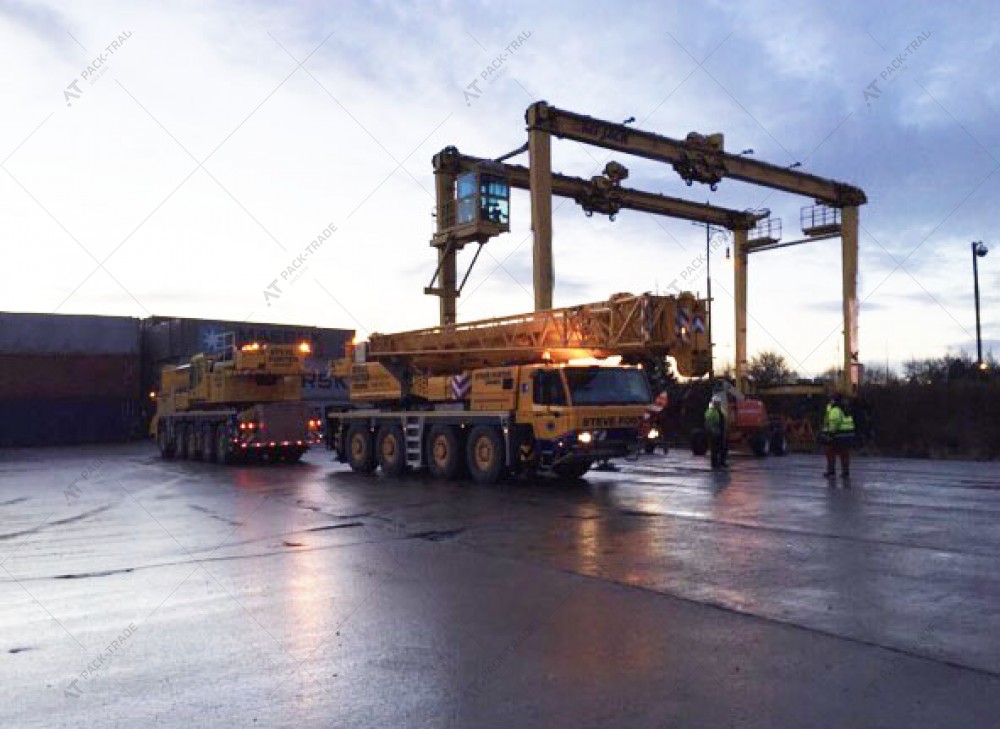 №6659
Gantry crane Mi-Jack MJ50 2003 y. № 1527
A modern industrial crane - is a special mechanism for cyclical lifting, lowering and moving loads of various types, weights and dimensions. Such cranes are widely used in all branches of industry, construction, and warehousing.
If you need to move bulky and heavy loads, or if you want to ensure the continuity of the process of production and transportation of finished products, you need to buy an industrial crane.
Today you have the opportunity to buy various types of cranes such as:
- gantry cranes;
- bridge cranes;
- container cranes;
- Mi-Jack industrial cranes and other equipment.
Production features

Such type of equipment must carry intense loads, so the quality of materials, as well as the main working units and mechanisms is under special control. For the production mainly used high-strength low-carbon steel, resistant to corrosion and external natural factors.
For hardening and reduction of the weight are used alloying additives, that makes possible to improve the characteristics of steel and make it more resistant to aggressive effects (sea water, acid or alkaline atmosphere, etc.).
Bridge cranes as well as cranes for containers often have quite big dimensions. Delivery could be made with the help of specialized equipment (heavy hauler, auto platforms, etc.). It is important to understand that for such transportation it is necessary to prepare and adjust transportation route.
Usually, such cranes are delivered unassembled and are assembled on-site.
Design
Different types of industrial cranes may differ in their design, but their basic elements are similar. Every crane should have:
- supports or motion paths (exceptions are some types of independent Mi-Jack cranes moving in any direction);
- the main beam mounted on the support frame for fastening the undercarriage;
- undercarriage with engine and lifting mechanism;
- electric or chain hoist;
- operator's cabin.
The maximum capacity of industrial cranes can reach hundreds of tons. Thanks to the design features, it is possible to achieve the highest reliability, stability and durability of structures to any external influences.
Specialists of our company will help you to choose the best industrial cranes, taking into account the features of their future use. We guarantee the quality, reliability and durability of all equipment.