Adapter plates
Show
Distance between axles (mm)
Distance between eyelets (mm)
Free Consultation
Order department
Hydraulic breaker adapter plate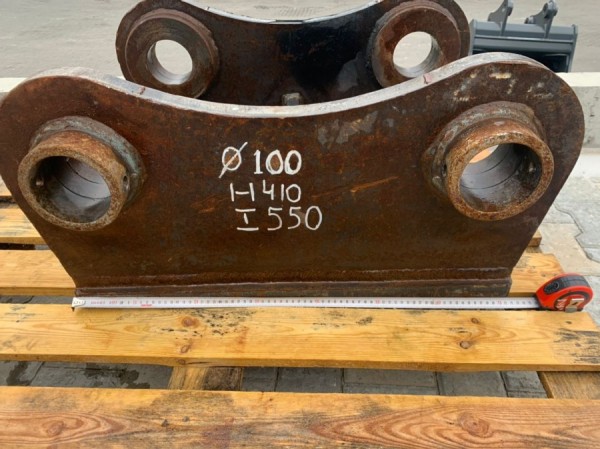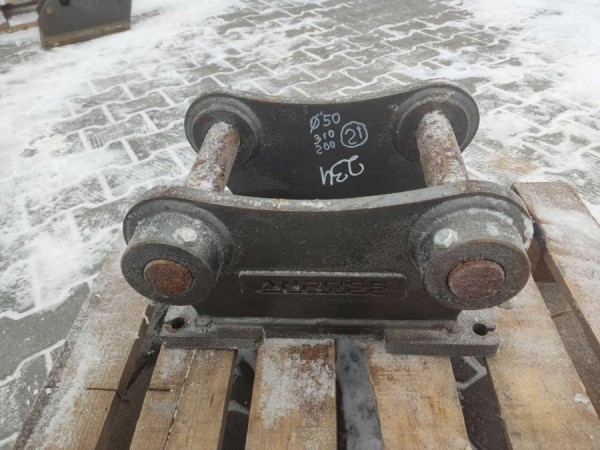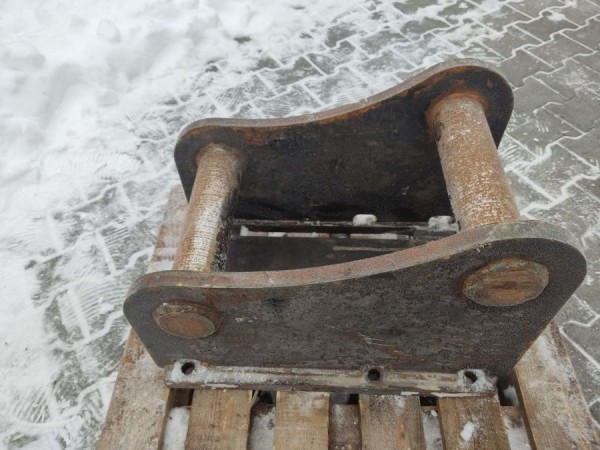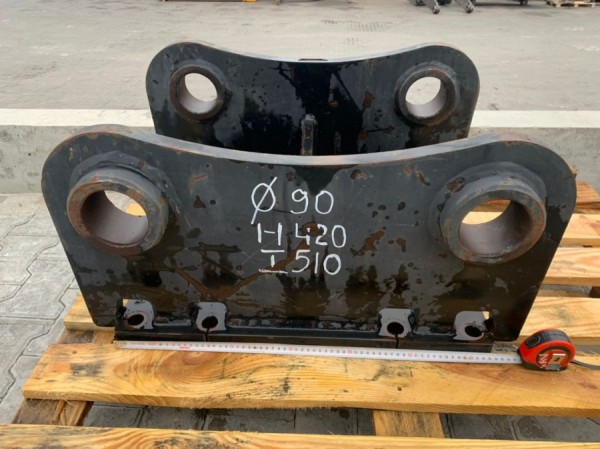 The hydraulic breaker is attached to the loader and excavator arm and designed for breaking solid material. The adapter plate is used for mounting the tool to the different models of special equipment. The adapter is manufactured in accordance with increased requirements for reliability because the fixation of the tool and the safety protection depends on the strength of this assembly.
In Pack-Trade company there are always available used adapter plates for hydraulic breakers. All products are ready for use.
Benefits of adapter plates
We strive to achieve the highest level of quality in the production, reconstruction, maintenance of equipment, therefore we offer our partners only the best samples.
Even used products :
designed taking into account the kinematics of the basic machines and attachments, which guarantees their full compatibility. The adapter plate allows to direct the tool relative to the destroyed object, and to turn into the transport position;
are characterized by a high degree of reliability - the adapters are made of high-quality steel, taking into account dynamic and static loads, with a significant margin of safety.
If you have a non-standard model of a loader or excavator, the company's engineers will make a drawing.
Hydraulic breaker adapter plate
When buying hydraulic breakers, it could be difficult to attach the implement to the basic machine. Modern industry produces only a few types of adapter plates with different types of installation. The most common are:
The manufacturing process consists of such operations as the development of design documentation, gas-plasma cutting, drilling, assembly, welding, boring, and cutting. Each stage of manufacturing is completed by strict technological control. However, a used adapter is quite reliable as a new one.
To ensure the accurate connection between the breaker and the base machine, it is important to select the right adapter. Unconscionable suppliers sometimes provide a kind of mounting plate with additional bushings, which makes the process of installation more complicated and unsafe.
In addition, the use of a low-quality adapter plate reduces the productivity of the machine due to a decrease of the working area, the possibility of hydraulic cylinder breakdown, and therefore provokes accidents due to incorrect transport position. Only the original adapter plate can save the nerves and money of the equipment owners.
Buying spare parts and adapters in Pack-Trade company, you will get:
a reliable and proven part fully adapted to your equipment;
professional consultation of manager;
fast delivery all over Ukraine;
the possibility of supplying a customized product;
service and repair.
Still have questions? Call us!