Stump pullers
Show
Maximum grip diameter (mm)
Maximum opening width (mm)
Minimum grip diameter (mm)
Free Consultation
Order department
Stump puller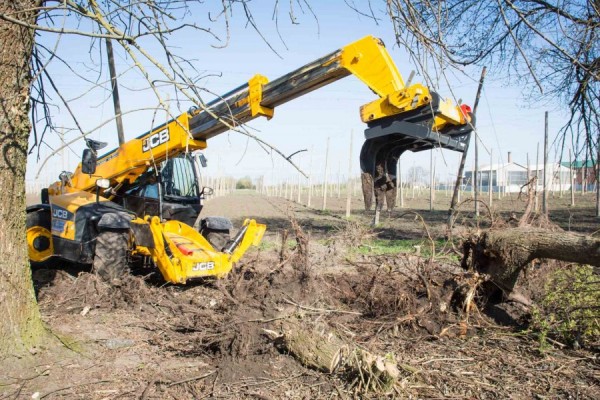 Stump puller is used for cleaning building plots, complex reclamation, grubbing, and many other works. It is used when the diameter of the tree trunk exceeds 20 cm. The use of such a mechanism will help to reduce the energy intensity of the process, as well as reduce the destructive effect on the soil.
Pack-Trade company offers efficient attachments for extracting stumps, manufactured at A.TOM plant. A powerful hydraulic stump puller will help in a short time, without extra costs, and with complete safety remove any plant residues. The devices are aggregated with any brands of tractors, loaders, excavators and can perform several functions:
Turning large stones out of the ground.
Grubbing of separately located stumps.
Continuous raking and uprooting of small forests and shrubs.
Preliminary destruction of hard soil
Transportation (transfer) of trees and bushes.
Our assortment includes models for work of various levels of complexity.
Multifunctional stump puller: types and features
The robust yet simple design makes it possible to carry out difficult jobs with minimal maintenance. For example, a hydraulic tree puller (crocodile type) combines a knife, a bucket, a grab, and works not only with stumps and trees but also with poles, fences, stones, etc. Easily penetrates into narrow places.
Call our specialists for qualified assistance service.
One-click purchase
Pack-Trade is one of the largest suppliers of attachments in Ukraine. Buying a stump puller you will get:
Professional consultation regarding the selection.
Best price from a Ukrainian manufacturer.
Effective attachments that will allow avoiding additional work.
Possibility of manufacture customized attachment.
Delivery by company transport.