Show
Manager
Your personal manager
Filter:
New
Inexpensive
Expensive
№6876
Traffic lights (pair of 2 pieces) №2627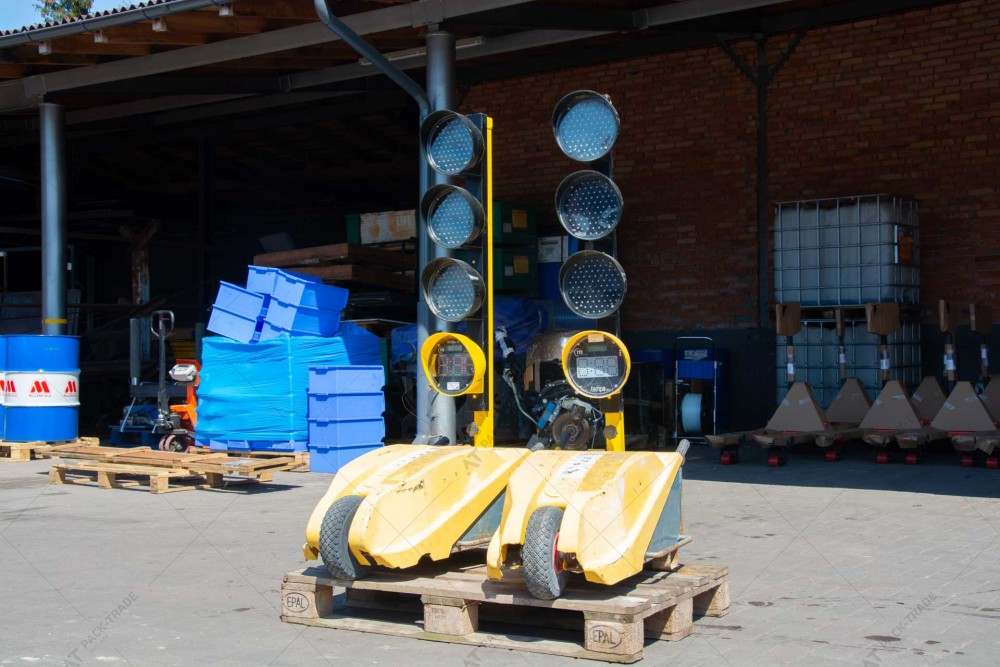 №6877
Traffic lights (pair of 2 pieces) №2628
Mobile traffic lights are modern self-contained device for regulating vehicle and pedestrian traffic. Such equipment become indispensable when it is necessary to repair the road in a certain area, organize reverse traffic, or limit pedestrian areas near the road works. Temporary traffic lights for road works usually consist of three main sections: • main body with LEDs, • support bar, • battery box. Mobile traffic lights has a robust housing that is protected from water and dust. The front part of the device is usually made of polycarbonate material without the use of scattering lenses. Each traffic light has special wheels and a handle for quick movement and transportation. There are both wired and wireless models of such equipment. The first one require a connection to a network or generator, the second one use built-in batteries and are characterized by maximum autonomy. If you want to turn on the traffic lights you should use the button located on the main body, the programming of operating modes and switching between them is carried out by a remote control with 50-100 meters working radius.
Main advantages • compact folding system - the traffic light is easy to store, transport and install, • the ability to install several mobile traffic lights without laying a separate power line; • convenient and stable radio frequency communication with simple control of functions using the remote control panel, • the ability to recharge the built-in battery during the work, • reliable and safe design • protection against power surges due to the built-in voltage stabilizer, • the ability to adjust the brightness of the signals, which can be selected separately for nights, day and rainy weather. PACK-TRADE sales-managers will help you choose and buy mobile traffic lights at the affordable price. You will receive reliable, efficient and useful in any road conditions equipment that will provide the necessary traffic safety for both pedestrians and drivers.