Show
Manager
Your personal manager
Filter:
New
Inexpensive
Expensive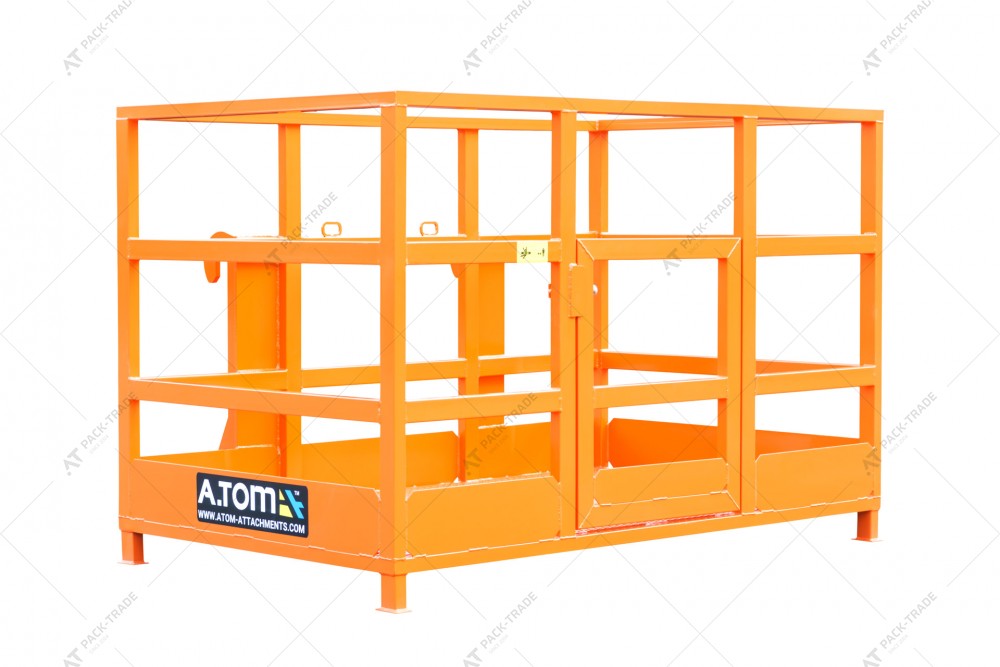 №6575
Access platform A.TOM 2000
Work platform: features and benefits
A work platform is used for lifting people, as well as transportation of tools and building materials. It helps easily and quickly perform repair, installation, cleaning with maximum safety of workers. This simple and inexpensive solution allows lifting 1-2 people at once and optimizing the work of any warehouse complex, enterprise, production, construction, etc.
A.TOM attachments meet the rules of labor safety and all safety requirements. The attachment is mounted on a telehandler or loader and designed for operation both inside and outside the building. Attachment is delivered with all necessary permission documents, passport, certificate, manual, and manufacturer warranty.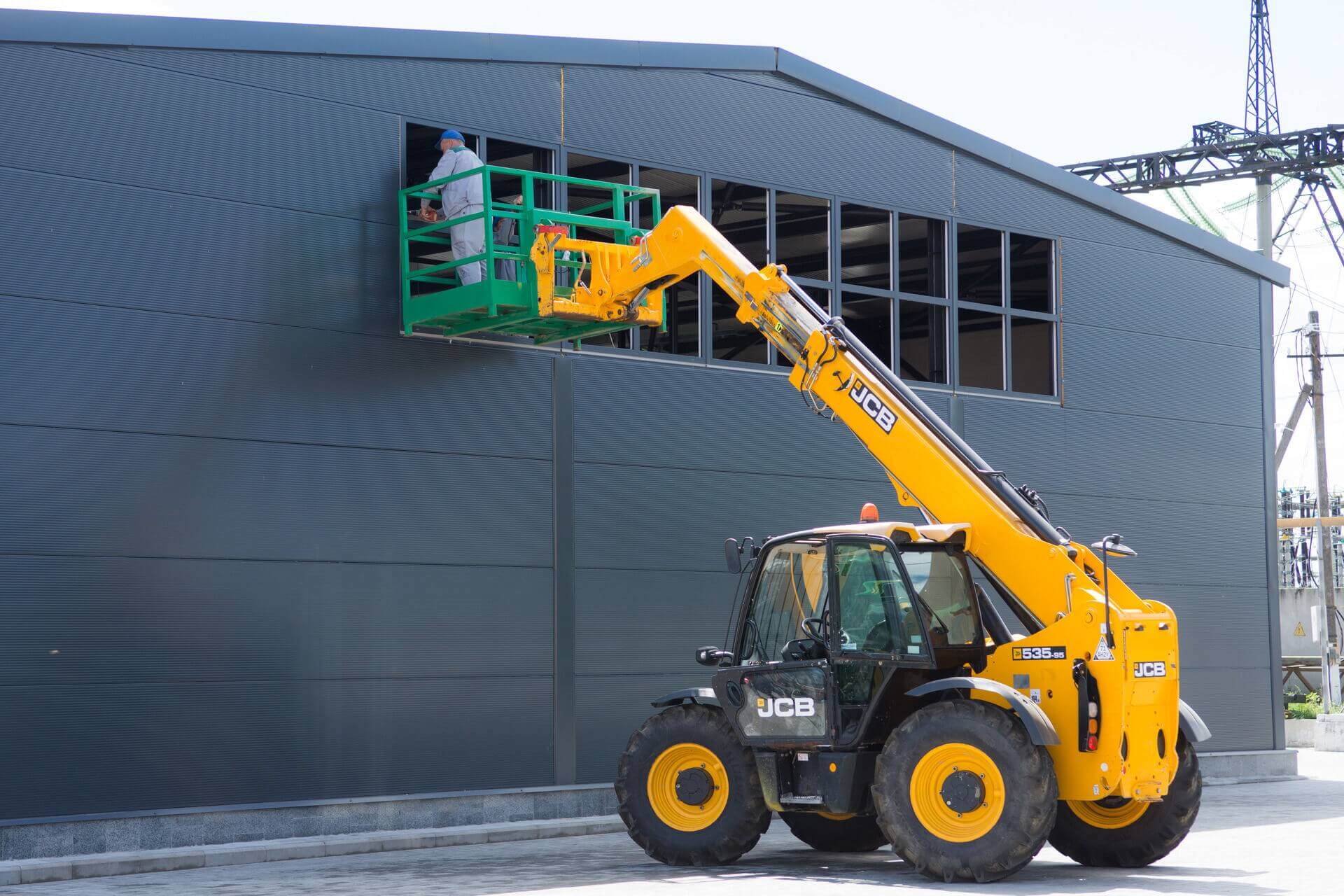 Work platform: design and scope of application
A work platform consists of a base with notches (to prevent slipping), a frame, and a fence. It is made of strong steel and can withstand a possible fall, protecting the person inside. Such attachment can deal with a wide range of tasks:
pruning plants;
movement of goods in warehouse;
repair of industrial facilities;
washing windows, painting the walls of the building, other works;
facade finish, maintenance of power transmission lines;
replacement or repair of lamps, modules, other equipment at height;
installation of billboards, advertising construction;
any other operations that require the lifting of workers.
A robust and safe work platform is the best solution for many companies in a variety of industries.
Safety measures
Like any lifting device, a work platform should be used according to certain requirements:
permission for the operator to work with this type of attachment;
the presence of enclosure, a gate that opens inward;
the operator should have work experience not less than 1 year;
compliance with the safety requirements specified in the technical documentation.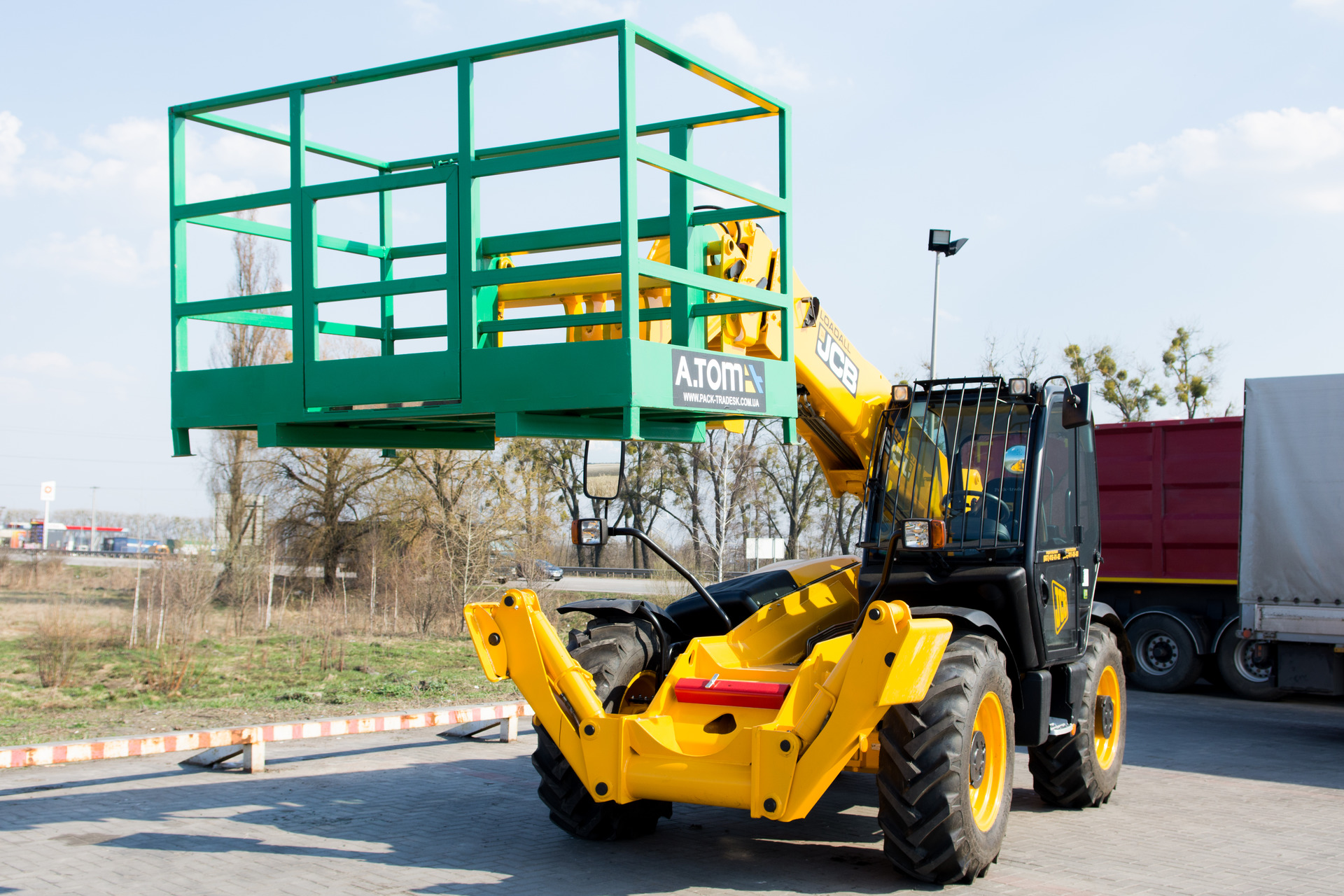 The work begins after checking the connection of the working platform with the loader. Entering the platform, the worker must fasten his safety belt and lock the gate. The operator must lift the platform smoothly, without jerks. It is forbidden to leave the cab or move the loader while lifting the platform with the worker.
To ensure long-term operation of the attachment in the aggressive environment all metal details are processed by a special anti-corrosive covering. When choosing a work platform, consider:
the load capacity of the machine;
the size of the platform for comfortable work of one or several workers;
the need for additional equipment.
We can manufacture customized work platforms according to the individual drawing. Get your free consultation now!
Access platforms
🧯 Где используется рабочая платформа?
Рабочая платформа на погрузчик позволяет выполнять промышленные, фасадные, ремонтные, клининговые работы безопасно на значительной высоте.
🥉 Какие преимущества имеет люлька?
Люлька на погрузчик позволяет заменить дорогостоящие подъемники, при этом отличается безопасностью, удобством эксплуатации и широким спектром применения.
🤗 Для каких погрузчиков подходит рабочая платформа А.ТОМ?
Рабочая платформа А.ТОМ агрегируется с телескопическими погрузчиками JCB, Manitou, Dieci, Haulotte, Merlo и любым другим, поскольку мы можем изготовить любой тип крепления.
🥇 Где купить монтажную люльку на телескопический погрузчик?