Show
Width between the rows (m)
Overall dimensions LxWxH (m)
Manager
Your personal manager
Filter:
New
Inexpensive
Expensive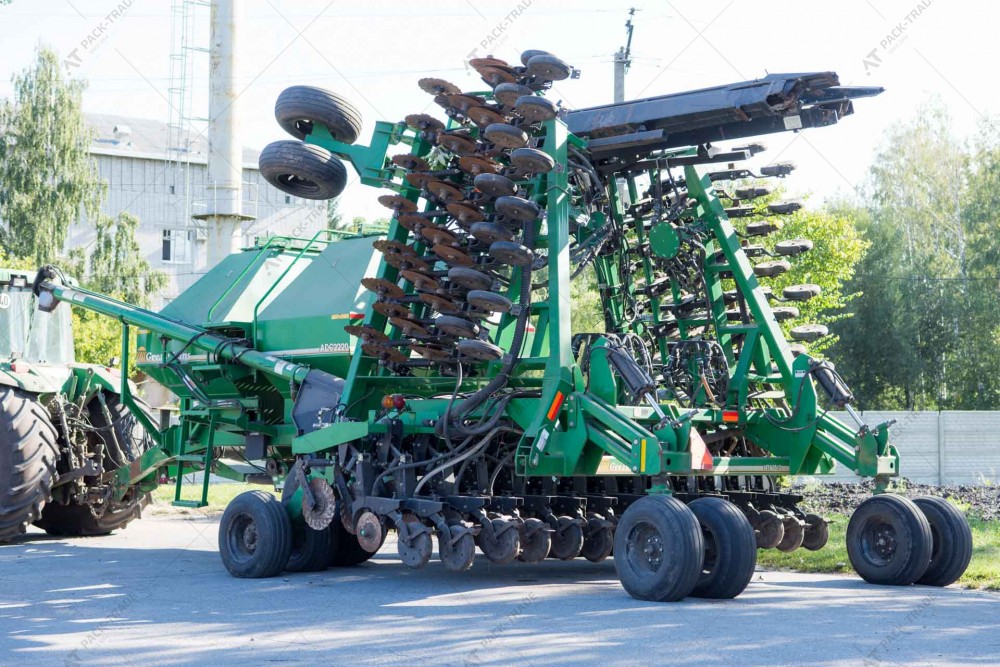 №6240
Great Plains NTA 3510 2007 y. № 1682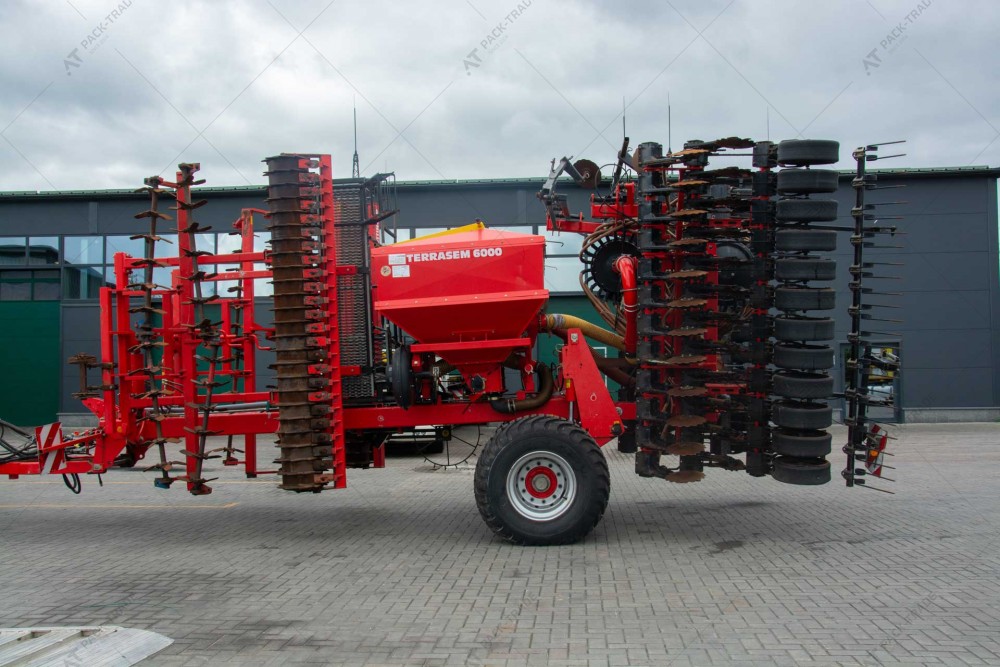 №7850
Pottinger Terrasem 6000 №2701
Sowing is responsible process, that influence the success of future harvest. From the earliest times, this process was trusted to experienced farmers who carefully selected seeds for planting. Nowadays, thanks to the use of such machinery as seeding machines or seeders, seeding process become more productive and faster. Many well-known manufacturers of agricultural machinery pay great attention to this area of business, high-quality and productive seeders are demanded among farmers around the world, including Ukraine. Machinery for sowing – is special machinery that distributes seeds for planting in the ground. Today there are many types of such machinery that works with different types of crops. Requirements to such machinery are uniform planting of seeds in depth and area, qualitative rejection of wastes, reliability of operation in all weather conditions. Seeders can be divided into several types: they can be tractor, hand or horse. Last two types are quite rare and have not been produced in recent years. Tractor seeders are divided into: • Suspended. • Trailed. The first are installed on the tractor frame, the last are a kind of "trailer". Suspended are mounted longer and require more frequent "filling" with seeds, but demanded where you can not use trailed seeders.
As for the design, machinery for sowing usually consists of: • Tank for seeds (it can be tanks, boxes, containers up to several dozen pieces). • Sowing device (for uniform seed distribution). • Mechanism for furrowing and digging after sowing. Some types of seeders are additionally equipped with a special "agitator", which improves the quality of seed distribution and selection. Seeds are different in shape, size and features of planting, so there are varieties of seeders on the market, including: • corn; • sunflower; • cereals; • legumes and etc. Pack Trade sales managers will help you to choose seeder that you need, functional seed drills will allow you to fulfill all the goals for the sowing season with minimal financial and material costs. Choose machinery from well-known manufacturers, it will ensure the work in the most difficult operating conditions. We guarantee uninterrupted operation of all machinery presented in our catalog.