Backhoe loaders
Show
Free Consultation
Order department
How to choose a backhoe loader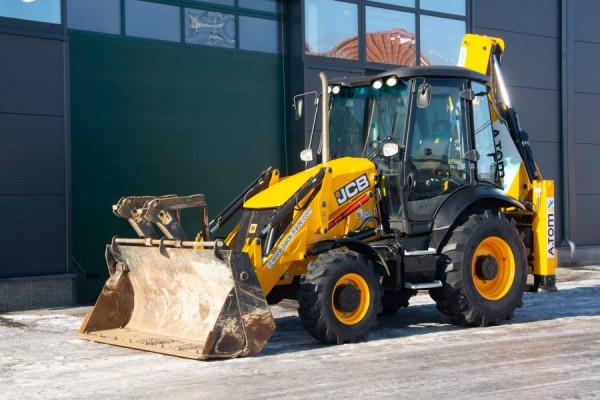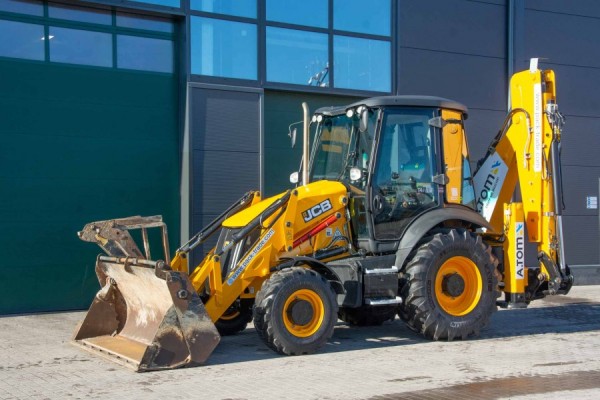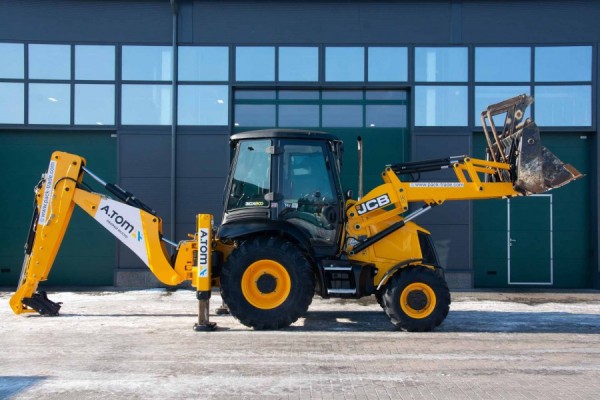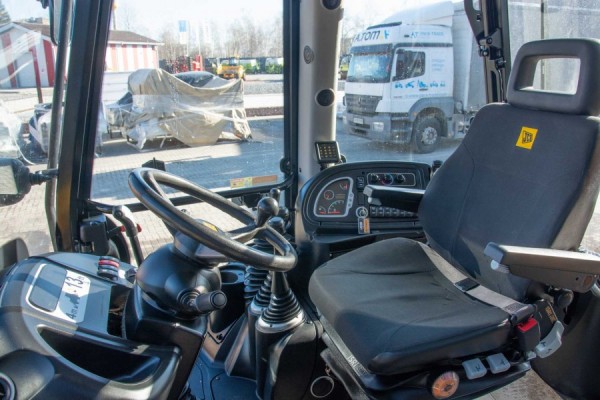 Extensive use of special machinery in all branches of industries constantly requires universalization and expansion of functionality. The backhoe loader is universal machinery that combines the functions of excavator, bulldozer, and wheeled loader. Mostly it is used in loading and unloading operations, as well as for the movement of bulk materials.
Backhoe loader could be used with any type of attachment: buckets, hydraulic hammer, hydraulic drill, plow, and road sweeping brush. Pack-Trade company offers the best models of special machinery checked both by domestic, and foreign operating experience.
Advantages of buying a backhoe loader
Buying a backhoe loader, you will get a number of benefits based on its multi-functionality:
Like a bulldozer, backhoe loader moves soil and other heavyweight bulk materials for long distances; and is suitable for land grading;
Backhoe loader could be used with bulk loads;
Thanks to small dimensions and maneuverability backhoe loader could carry out works in the small territories;
High passability: thanks to wide wheels backhoe loader work with dirt on a construction site and are used in municipal services for cleaning the snow;
Easy control and comfortable workplace: operator can safely control all processes.
The world's best-selling brand is the British company JCB. This manufacturer was the first who proposed the concept of a combined unit.
JCB backhoe loader: the best modifications
PACK-TRADE offers leading models of backhoe loader - JCB 3CX and JCB 4CX.
JCB 3CX - is the most economical and at the same time efficient machine in its class. It is characterized by an exceptional response to operator manipulation, reliable operation both on uneven surfaces and in limited spaces. A big angle of rotation (201°) helps to hold the load in a bucket, and the powerful turning mechanism allows to fill up the bucket with any materials quickly and easily.
Also, JCB 3CX has a quick-release carriage for mounting/dismounting any kind of attachments. You can find a wide range of attachments in our catalog.
JCB 4CX backhoe loader used in public utilities, road maintenance, and construction. The 6-speed transmission is a guarantee of the increased productivity and smoother transmission shifts. 4CX digging depth is 5.53 m and a working efficiency - 74 kW.
PACK-TRADE company offers backhoe loaders for a wide variety of purposes, and our specialists will help to choose the relevant equipment. Also, we offer additional attachments of our own production at the best price.