Show
Manager
Your personal manager
Filter:
New
Inexpensive
Expensive
Bobcat skid steer loader
Bobcat skid steer loaders are the most popular in the world and are widely used in many spheres: utilities, agricultural work, construction, forestry, warehousing, etc.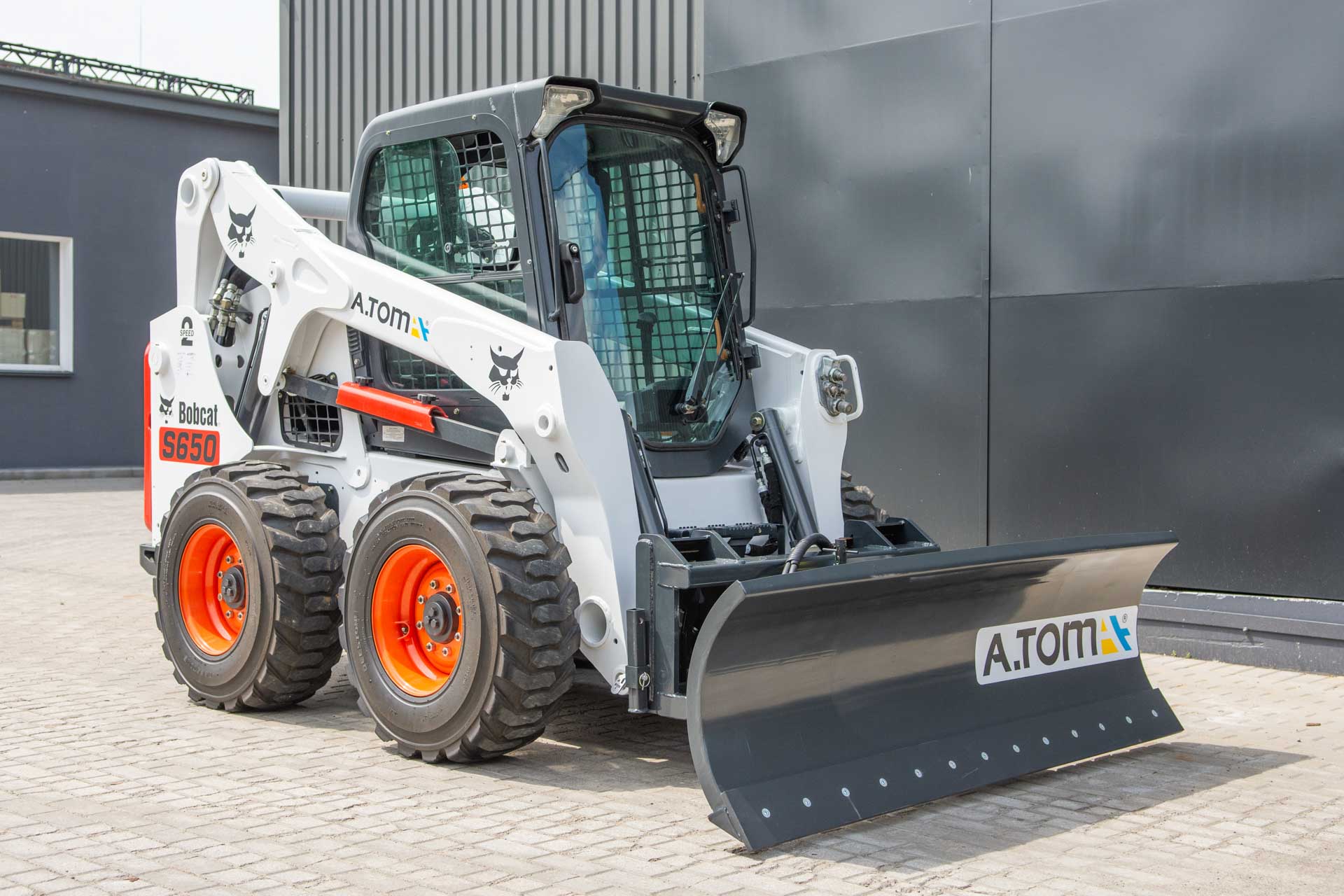 Used models of Bobcat skid steer loaders are sold in Ukraine without proper maintenance in unsatisfactory condition. You can buy a Bobcat skid steer loader in excellent condition in "Pack-Trade" company. Also, our company provides service.
Advantages of skid steer loaders:
Optimal weight.
Increased maneuverability and minimum turning radius.
The flexibility of movement and arm control. The precise movement of any loads.
Bob Tach's unique quick and reliable attachment replacement system. The operator does not need to leave the cab to change non-hydraulic devices. You can remove the bucket and equip the skid steer loader with a fork, plow, road sweeping brush, screener, rake, cutters, etc.
High unloading.
A wide range of performed works: planning and earthworks, agricultural, communal, loading and unloading works, etc.
"Pack-Trade" company offers special machinery of different models. Also, we can deliver loaders from Europe in excellent technical condition.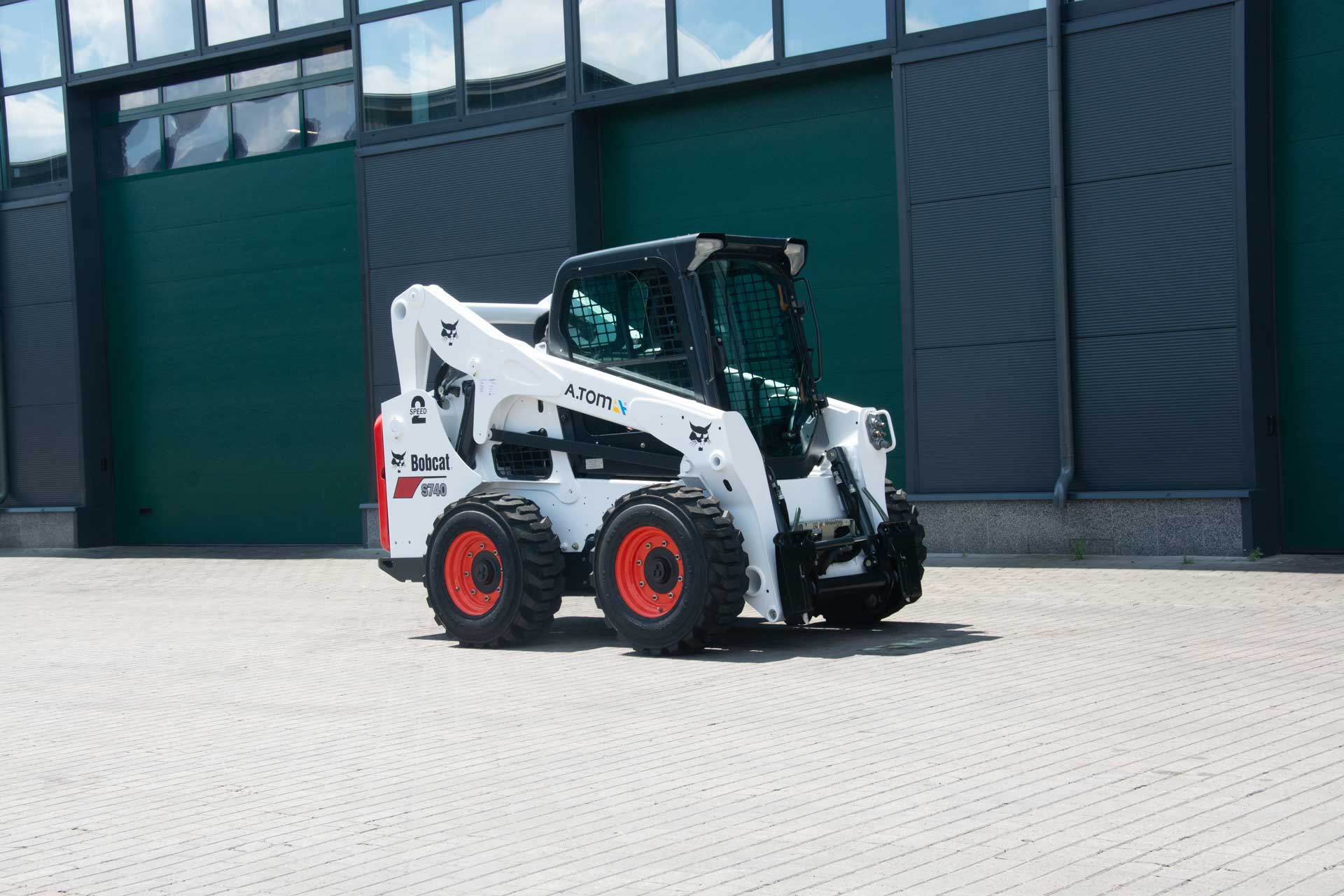 Skid steer loaders: top-selling models
The top-selling models of Bobcat skid steer loaders are S650, S750, S850, S770, S740.
Bobcat S650 – has a load capacity of 1282 kg, and reinforced hydraulics, which allows to use it in tandem with vibratory plates, hydraulic hammers, mowers, cutters. It is possible to use this skid steer loader even in the most severe climatic conditions thanks to the option of a cold start. Another popular model is Bobcat S750 (1450 kg) – is characterized by compactness and maneuverability.
Bobcat S770 has a premium cab, with increased total space and working time by 25%.
Bobcat S850 - a skid steer loader with the full hydrostatic drive is one of the most powerful and highly productive. Has a smooth-running thanks to 4 hydraulic motors, that ensure better stability, passability, and better deepening of the bucket into the ground. Equipped with comfortable controls, climate control, and ergonomic seat.
Pack-Trade company is your reliable supplier of special machinery. Working with us, you will get:
Professional consultation.
Warranty.
High-quality equipment, ready to work.
Any type of attachments that we manufacture in our factory.
Delivery all over Ukraine.
Individual price quotation.
Get your free consultation now!