Earth drills
Show
Required machine weight up to (t)
Free Consultation
Order department
Buy earth drill in Ukraine: brands and features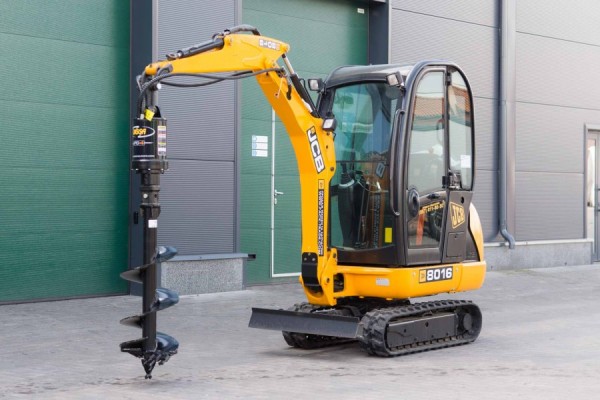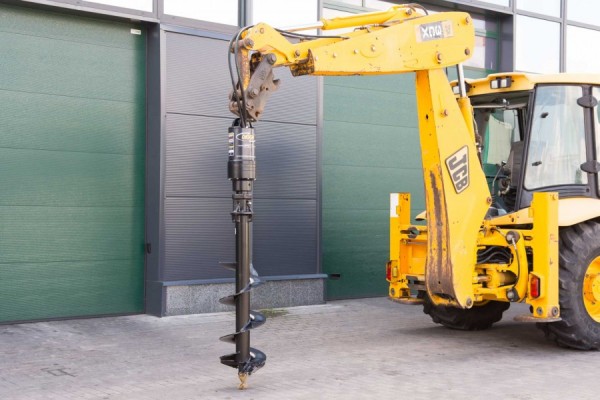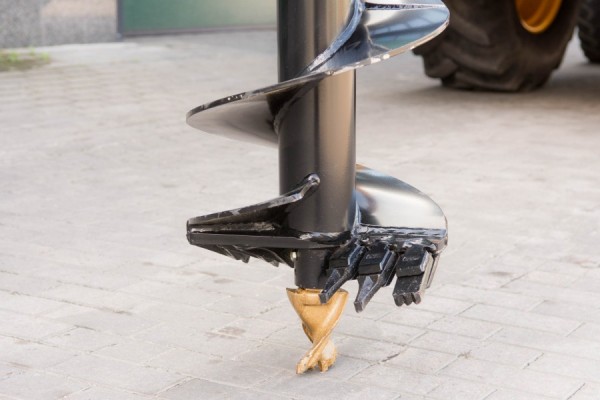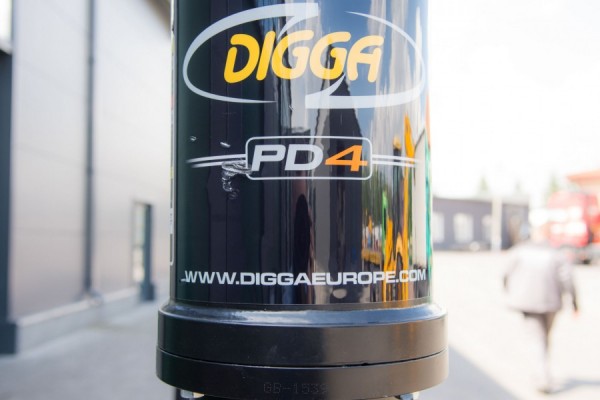 A hydraulic drill is one of the most popular types of attachments that can be mounted on special machinery, including mini-loaders, mini-excavators, excavators, loader cranes and backhoe loaders. This type of attachment is widely used in the construction, agricultural, energy industries, as well as in landscape design. Pack-Trade company offers favorable price for earth drills in Ukraine.
The scope of earth drill application is related to special equipment used for drilling holes, supports for bridges and power transmission lines, for taking soil samples, for low-rise construction, installation of road signs, for vertical drainage, wells, green planting, etc. Buying earth drill it is necessary to take into account five main factors:
diameter and depth of the hole that should be drilled;
soil density;
the performance of the hydraulic system;
pressure in the hydraulic system;
the weight of the special machinery.
There are different brands of drilling equipment that are quite reliable and suitable for operation in a wide variety of conditions. Such brands you can find in our catalog.
Digga earth drill: features and advantages
In the widest range of auger drills, it is worth highlighting the Australian manufacturer, which has been producing equipment since 1981. Pack-Trade company offers Digga equipment in two demanded modifications - Digga PD4 and Digga PD7. Among the distinctive features are:
The ability to use the drive on the excavators, loader cranes, loaders, backhoe loaders of well-known models JCB, Volvo, Cat, Terex, Hotomi, Kanglim, Horyong, Taurus, etc.
Digga hydraulic drill is equipped with a two-piece shaft to isolate the planetary gear from side loading.
Drive and auger rolling control.
Convenient connection to the hydraulic line.
Compactness of planetary gearbox, high torque.
Reliability and durability of the hydraulic motor.
Digga models, like the JCB earth drill, are suitable for drilling holes for power transmission line supports, screwing screw piles, creating holes for various supports (pillars), for drilling wells. Digga PD4 is aggregated with special equipment weighing up to 5 tons, Digga PD4 - with aggregates up to 11 tons.
Advantages of buying earth drill
We offer quality attachments to all our customers and enterprises of various industries, also:
We have been working on the market since 2004. During this time, we have carefully studied the market of attachments in Ukraine.
We sell only certified products of proven brands with a warranty.
Makes the delivery by a carrier company or by our transport.
We offer each client individual terms of cooperation.
We provide service and repair.
In our company, you can buy Australian-made hydraulic drills or other attachments and trailed equipment. To get detailed consultation call the phone numbers indicated on the website.