Milling machines
Show
Free Consultation
Order department
Wirtgen cold milling machines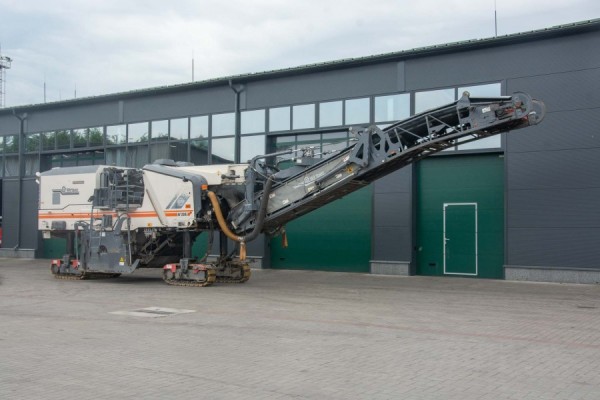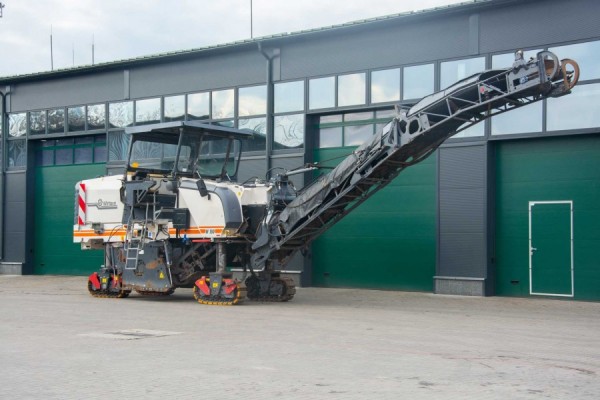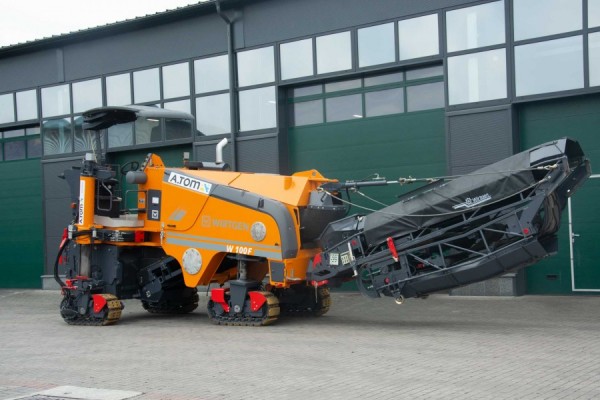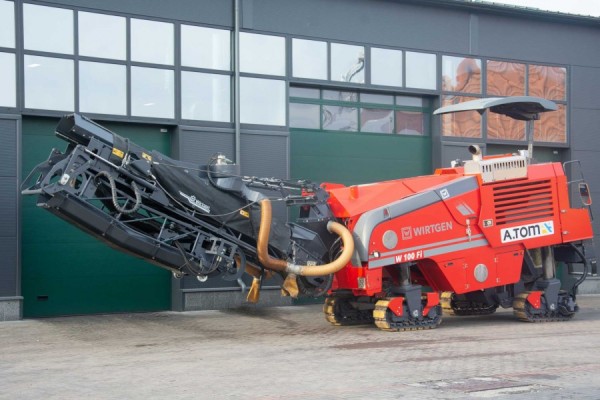 The cold milling machine is self-propelled equipment on a tracked chassis, designed for quick removal of asphalt, concrete, and soil surfaces. Used to eliminate cracks in the road surface, repair areas with corrugation, as well as their complete restoration. The quality of the milled surface determines the performance characteristics of the new layer, and this equipment allows to create a "base" of a given width and depth, as well as uniform thickness.
The milling process is followed by the layer-by-layer removal of building materials and their simultaneous crushing. This method is environmentally friendly and economical, as the crushed coating could be reused. The main working body is a drum with cutting tools, which crushes a fraction of the road surface while the machine is moving straight. Large milling cutters are equipped with a front-loading system and a two-stage conveyor: the first one transfers the material from the milling drum, and the second one loads it into the truck. The leveling system is responsible for the accuracy of the milling depth and allows quickly correct deviations.
Wirtgen adapts the milling machines to the roads of different countries, taking into account the differences in legislation regarding road width, permissible transport weights, emissions, climate, and local infrastructure. For example, in Japanese realities, the car often does not have the opportunity to turn around, so here is used a model with a zero-edge of the milling drum on the sides, with hydraulic offset. And on American roads is a widely used milling machine 3.8 m wide.
Application:
cutting off the concrete pavement of various production facilities;
finishing of manhole covers;
removal of road marking;
digging trenches, gutters for laying pipeline systems;
milling the surface of various construction sites, slopes on water bodies;
milling of rocks for further grading of roads.
Advantages:
The possibility of layer-by-layer cutting, separation of materials for further reuse.
Fast, efficient, high-precision cuts based on specified parameters.
Flat base for a new coating layer thanks to the leveling systems.
The ability to operate on sites that are limited both in width and height, in spaces with a minimum carrying capacity.
Optimized technology to save fuel while reducing harmful emissions.
Minimized noise level.
The German milling machine is presented in small, compact, and large modifications.
If you need a maneuverable machine, for working close to curbs, it is worth buying Wirtgen W100F or Wirtgen W100FI with a milling range of 0.5 m - 1.3 m and a working depth of 180 - 300 mm. They are based on a wheel running gear and a milling drum, which are located at the rear of the cutter. The cut material is transported to the truck via a rotating conveyor. The main types of work are partial repairs of small sections of roads, as well as floors in rooms and workshops.
Wirtgen W150 is suitable for removing asphalt pavements, and milling 1-1.5 m wide and 330 mm deep.
Wirtgen W200I and Wirtgen W2000 are designed for large-scale work and have the corresponding characteristics - a milling width of 2 m and a maximum depth of 330 mm. One of the significant advantages is the ability to replace the milling drum for specialized tasks. In a single pass, such a machine removes concrete pavement, is widely used in the construction of airports and race tracks.
Pack-Trade company offers compact and large milling machines of German manufacturer Wirtgen. Partnership with our company is a guarantee of timely delivery, the possibility of delivery by our transport all over Ukraine, best prices and service support. For more than 10 years we have been working in the road equipment market and become suppliers for both public utilities and business.
Get your free consultation now!