Buckets
Show
Distance between axles (mm)
Distance between eyelets (mm)
Free Consultation
Order department
Used loader buckets: product line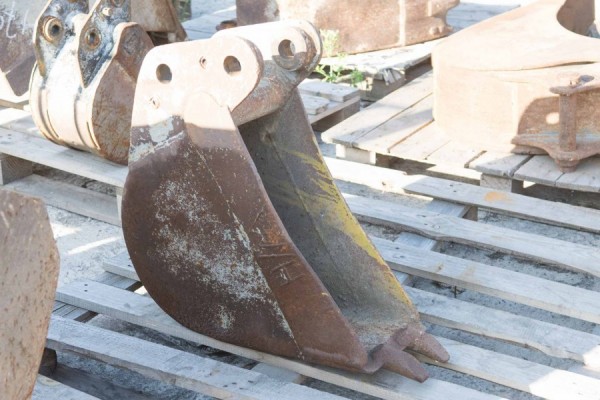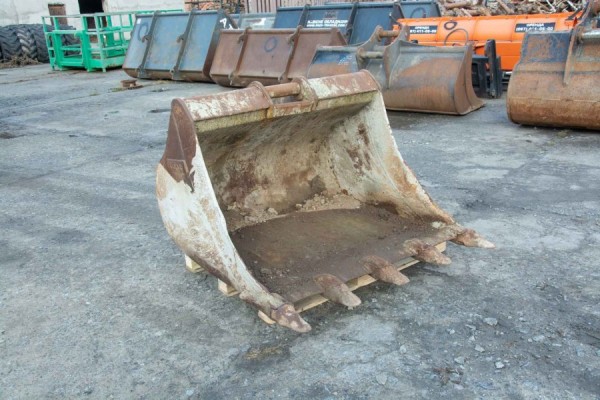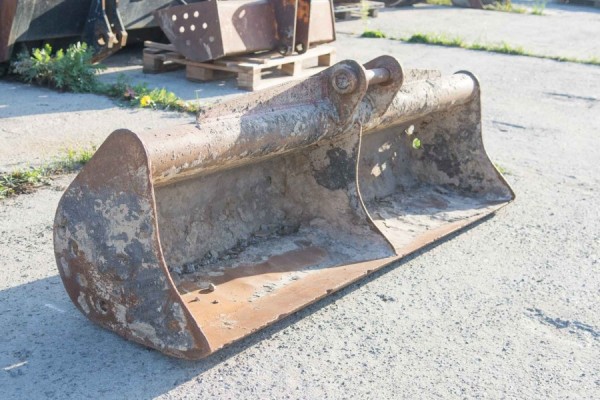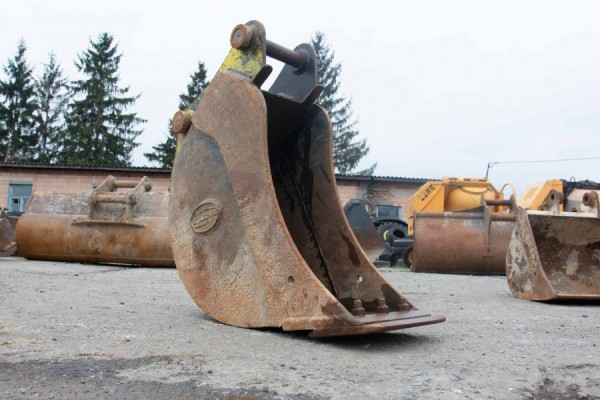 Various types of buckets are considered the most functional and versatile attachments for special machinery. They are used as a loading mechanism, for removing snow and debris, for planning the territory. Buckets differ in volume, shape, size, the number of teeth, as well as some other parameters.
Pack-Trade company is one of the leading suppliers of attachments in Ukraine. We have a wide range of European-made buckets for different types and brands of loaders. Experienced staff will help to choose attachments for specific tasks. All attachments have been tested by our technical control department and comply with safety and quality requirements.
Buy a used bucket: classification
The following types of buckets are most commonly used:
reinforced - for working with dense types of soil;
universal loading - for loose, loose rock or load;
standard (construction) – for earthmoving operations;
rocky - for working with heavy soils, rocks;
trench - for laying various communications, digging trenches;
grading bucket (used and new are available on the website) - for planning territories, cleaning;
screening bucket - for screening and sorting materials of different shapes and sizes.
One of the most demanded models is grading bucket for JCB 3CX, 4CX. It is widely used both on construction sites and in the agricultural sector. Even used models are highly resistant to wear and deformation.
There are also standard, mini, and midi buckets for JCB JS130, JS175, JS220, Kubota, Komatsu excavators; and JCB 8025 ZTS, JCB 8018, VOLVO EC55C mini-excavators.
The optimum volume makes the work of the base machine efficient and faster, significantly increasing its capabilities. Choosing used buckets for loaders, consider:
loader weight;
working material - if you plan to work with loose light soil, it is better to choose a larger model to speed up the process;
lifting capacity - directly depends on the material;
the probability of overturning.
For loading and unloading rocks, logs, bulk materials, are widely used clamshell buckets. Such attachments have a lot of modifications (depending on the material) and differ in:
the number of moving parts (jaws) - the classic version is two jaws, the maximum is 8;
volume;
the shape of the jaws;
relative position - there are models with angles between the moving parts from 45 to 120 degrees.
To buy a bucket submit an application or call us.
Buckets: frequently asked questions
🧯 Where a used bucket could be bought?
Pack-Trade company offers a used bucket for an excavator with delivery all over Ukraine.
🧯 What is the price of a used grading bucket?
The price depends on the width of the bucket and the tilting/turning option.
🧯 How to choose a used excavator bucket?
To choose an excavator bucket for JCB, CAT, Volvo, and other equipment, consider the work that would be performed, the width of the bucket, and tilting/turning options.
🧯 What are the key factors that affect the wear of used buckets?
The soil, the strength of the bucket body, and the "teeth".