Telehandlers
Show
Free Consultation
Order department
Telehandlers: JCB, Manitou, Dieci, Caterpillar, New Holland, Bobcat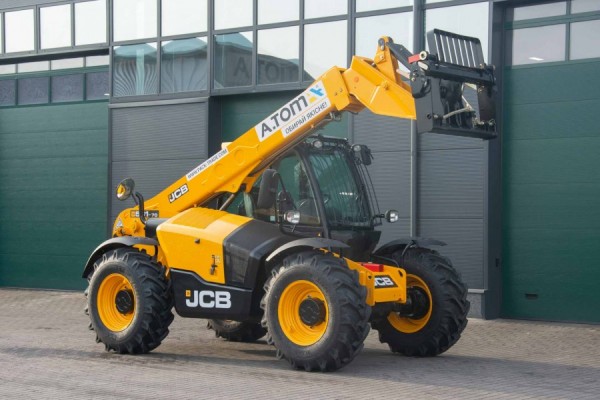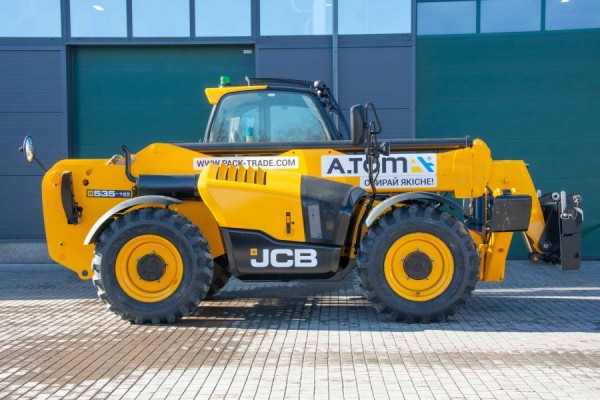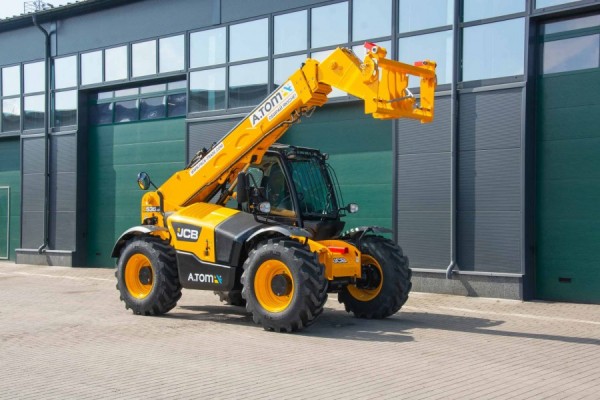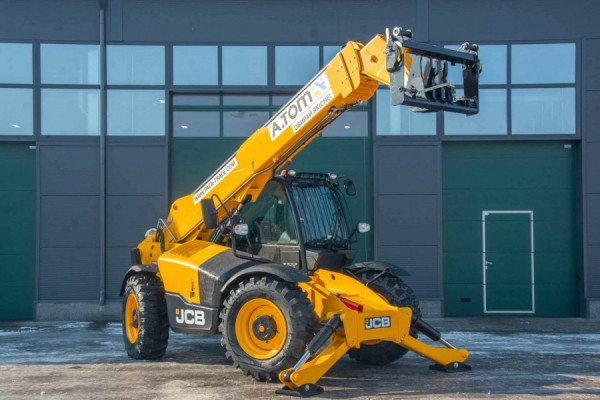 Telehandler is one of the most popular types of heavy construction equipment, which has a wide range of applications. Thanks to the unique properties of this equipment, it could be used in the industrial sector, community facilities, and agriculture. Telehandler – it is an improved version of a forklift loader, with a telescopic boom instead of a mast – that is designed for hard work in off-road conditions.
Telehandler: characteristics as benefits
Thanks to the telescopic boom, the versatility of this machinery is combined with a high lifting capacity. Among the main functions are gripping, holding, moving, and delivering the loads. The decision to buy a telehandler will obviate a necessity to search for different kinds of special machinery units. Also to the telescopic boom could be attached such accessories as a bucket (with and without grab), brushes, forks, hook, blade, rotator, and others.
Other advantages of telehandler:
A wide range of working locations. Telehandler in comparison with fork and wheel loaders is adjusted to work in hard-to-reach areas, and warehouses. It is especially important positioning a load on high tiers or, for example, forming a hayloft in agricultural works.
Compactness and maneuverability. Usually folded telescopic boom is no longer than the telehandler itself, it is important because the machines working area - no more than 4 squares. All-wheel drive chassis provide high cross-country ability.
Ability to work with heavy loads. Telehandler can be used to move bulky loads up to 4 tons to a height of 4 to 14 meters.
Reliability and comfort. The cab has everything necessary for the operator's work. It is equipped with alarm that indicates the exceeding of rated capacity, as well as a potential deflection of the equipment and even a possible fall. Also, advanced models of telehandlers have reliable protective glasses and excellent muting.
Nowadays the most popular models of telehandlers on the Internet are telehandlers of British manufacturer JCB.
JCB company is the leader in this industry, producing machinery for any industrial direction.
Distinctive features of JCB telehandler:
Among the distinctive features of British "telehandlers" are maximized loading height and optimized methods of load handling. JCB machinery highly-demanded in the following areas of activities:
loading and unloading;
construction works of various complexity;
repair of communication lines;
municipal works;
agricultural works.
The ergonomics and efficiency of the JCB telehandler are achieved due to the smallest possible width of the lightweight solid-cast chassis and the wide wheel steering angle. Wheels have three modes: synchronous, all-wheel rotation, and duck walk.
If you need the most compact modification of the loader, pay attention to the JCB 531-70 with the possibility of parallel lifting, as well as two modes of wheel rotation: both 4 and 2. Easy assembly and disassembly of removable mechanisms will replace a huge fleet of machinery with one loader. JCB 531-70 is capable of "doing" everything from snow removal to construction.
For the agricultural sector, it is better to buy a telehandler with a maximum lifting capacity - 3.6 tons and a lifting height up to 6 meters. JCB 535-125 has a maximum lifting height -12.5 meters. Telehandler JCB is a combination of high performance and ease of use, even in the most extreme working conditions.
The determining factor in the choice of JCB telehandler is versatility. Modern approaches in any sector of industry require reduction of labor and minimization of time losses. We offer you to buy a telehandler with a guarantee of reliability and durability, affordable prices provided.
Telehandlers: frequently asked questions
🧯 Which brands of telehandlers are the most popular nowadays?
JCB and Manitou are the most popular brands, tested by domestic and foreign experience. Nowadays telehandlers of these manufacturers are the most advanced for a wide range of farms.
🧯 What are the most important telehandler selection criteria?
Choosing a telehandler, pay attention to such characteristics as type of transmission, maximum working radius and maximum load-lifting capacity.
🧯 What are the benefits of buying used telehandlers?
Firstly used special machinery has a lower cost than a new one. Secondly, such telehandlers have already being used and the specialists of PACK-TRADE company carry out full maintenance of each unit of equipment.
🧯 Where to buy attachments for telehandlers?
In PACK-TRADE company you can buy telehandlers, as well as any kind of attachments. We manufacture buckets, forks, grabs, rotators, stump pullers, plows, working platforms and other attachments.