Crane arms
Show
Free Consultation
Order department
Loader crane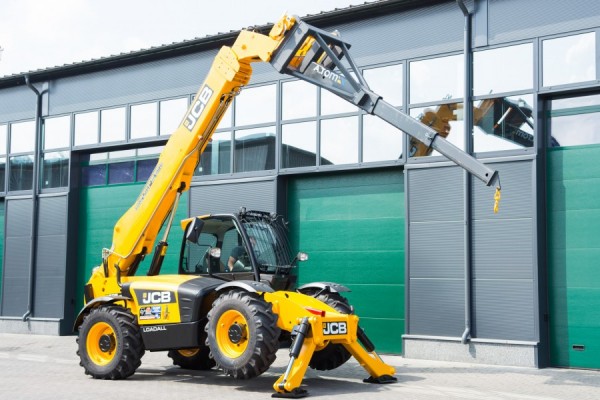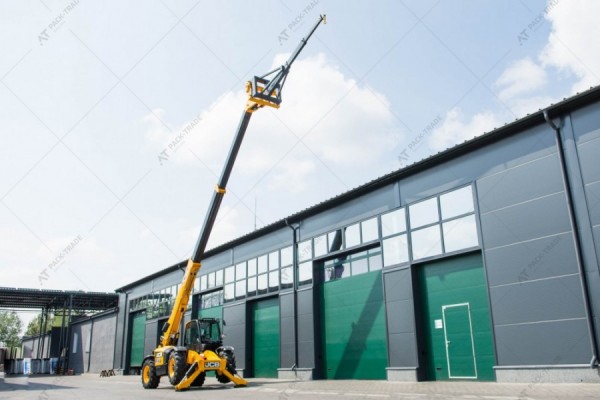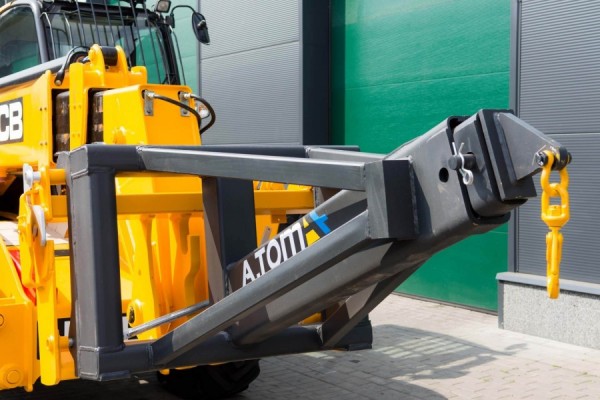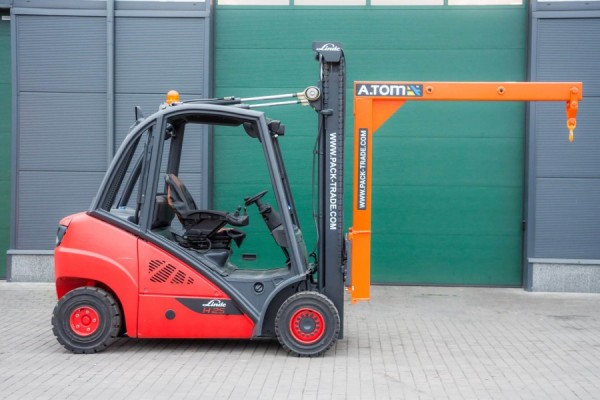 A loader crane is a convenient device that helps to move single-piece or package load (including irregular shape) that cannot be placed on pallets. Such attachment is suitable for repair works, installation of equipment, battery replacement, and other works.
Attachments manufactured by A.TOM factory, Pack-Trade's trademark, are convenient and easy to operate, ergonomic, and reliable. The equipment has a certificates and manufacturer's warranty. To perform highly specialized tasks, we can manufacture a non-standard attachment according to individual customer requests.
Crane arm as an alternative to an expensive equipment
Crane arm is the attachment that carries out loading and unloading operations, and move loads that are not located on pallets. It is made of a strong steel profile and depending on the type of design can be:
integral – handling radius is regulated by movement and the subsequent fixing of a hook in the necessary place;
telescopic crane arm – handling radius is regulated by moving the inner section of the mechanism.
The highly efficient hydraulic system of the machine controls the movement of loads. The operator with the help of a crane arm will quickly cope with the transportation of various objects such as pipes, containers, big bags and will be able to work in hard-to-reach places. It is necessary to take into account the load capacity of the forklift, as well as the type of its carriage.
Crane arm can be attached to both the carriage and forks. It does not require the use of additional tools – can be installed by one person in 5-7 minutes.
Extended capabilities of special machinery
The crane arm will help to transport trailed equipment, to lift and mount ceiling panels, foundation blocks, install the gate, to move various mechanisms across the enterprise. The right choice depends on:
type of hydraulic cylinders installed on the loader;
machine weight;
the profile used in the manufacture of attachment;
Hydraulic system allows connecting tools with hydraulic cylinders of different power.
Custom manufacturing
Pack-Trade specialists can manufacture a non-standard attachment according to the customer's needs. Our crane arm has a maximum lifting capacity with minimum weight. Compared to other companies we have substantial advantages:
own production facility with professional equipment and the ability to test each unit;
high quality;
minimum lead time;
flexible payment system;
delivery by company transport;
professional consultation;
service support, availability of spare parts.
Get your free consultation now!