3-point hitch
Show
Free Consultation
Order department
Three-point hitch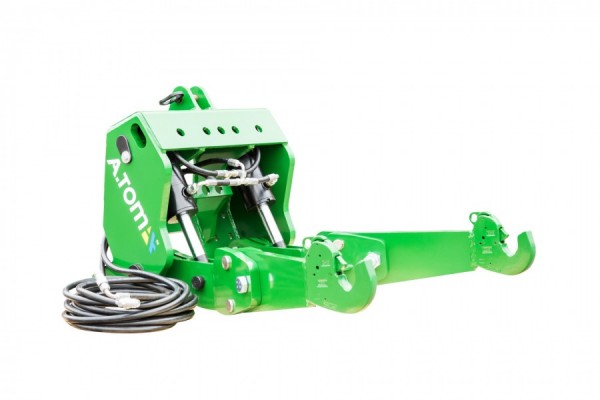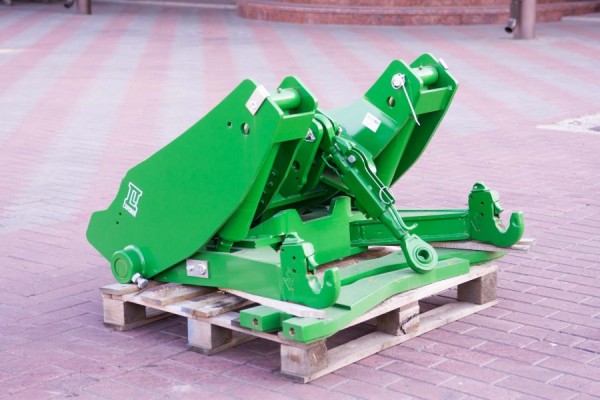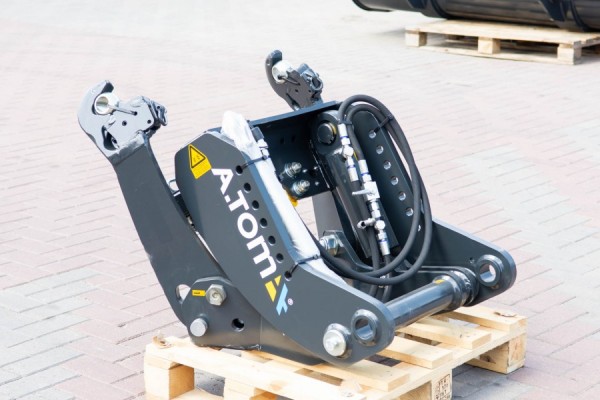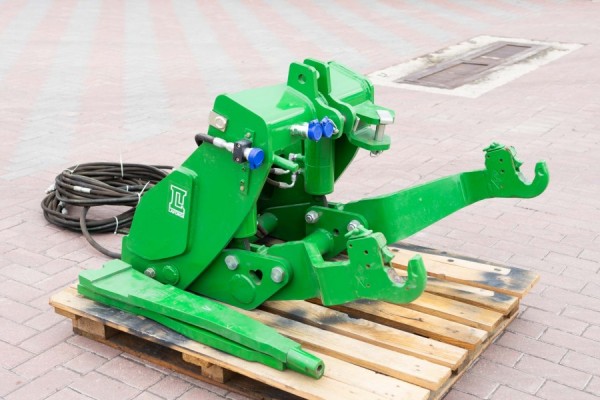 A three-point hitch is used for mounting various types of attachments. The modern hitch includes several parts: stabilizers, attachment points, lifting arms, hydraulic system. Designed according to the tractor models, demonstrate excellent performance, increasing the traction of the driving wheels.
"Pack-Trade" company offers "A.TOM" three-point hitch, as well as an imported option that allows expanding the functionality of tractors in agriculture, utilities, and industry. Attachment is adjusted to the Ukrainian operating conditions, has quality certificates and a manufacturer's warranty.
Three-point hitch: advantages
Such attachment increases the productivity of special machinery.
Three-point hitch must:
be durable and reliable with low weight;
easily and quickly mount to the equipment, transfer to the transport position;
be structurally adapted to uneven terrain;
contribute to the creation of normal conditions during the operation of the machine;
In terms of functionality, a three-point hitch can be universal (for connecting symmetrical attachment) and special (designed for connecting asymmetrical attachments). Attachment manufactured at the A.TOM factory meet all the requirements of European standards. Also available are options from the world-famous French manufacturer LAFORGE.
Three-point hitch for John Deere 8 Series tractor has the following characteristics:
the possibility of self-assembly without consoles;
professional hydraulic system for any standard tractors;
solid and reliable base with built-in high-quality components;
foldable and removable lifting arms;
bi-directional hydraulics;
additional holes required for connection under the vehicle chassis.
This three-point hitch is characterized by the rigidity of attaching to the tractor. It can be used to work with wide-coverage machines (for example, with cultivators, seeders).
Front or rear hitch?
The rear hitch is demanded in agriculture, it allows to attach any accessories for tillage, sowing, harvesting, etc.
The front hitch is used for the equipment of foreign manufacturers. It belongs to the hydraulic equipment, easily installed without requiring any tools or special knowledge. This type of attachment is used in the municipal economy for attaching plows, road brushes, and other cleaning equipment.
For almost 100 years, large agricultural holdings and mini-farms have been using three-point hitches, which have proven their effectiveness, safety, and functionality in practice. We have added a high-quality hydraulic mechanism for raising and lowering agricultural or utility attachments.
Pack-Trade company follows the market novelties and introduces innovations into production. Get your free consultation now!
3-point hitch: frequently asked questions
🧯 What are the main advantages of a three-point hitch?
Increased traction and coupling of the tractor, improved longitudinal stability, and controllability.
🧯 Where to buy a three-point hitch on John Deere 8 Series tractor?
Pack-Trade offers to buy a three-point hitch with the best prices and delivery all over Ukraine.
🧯 Front or rear three-point hitch?
If you are going to use mowers, seeding machines, you should choose a rear three-point hitch; a front hitch is suitable for work with reapers, sprayers, snow clearing vehicles.
🧯 How much does a three-point hitch costs?
The price depends on the carrying capacity, category of the hitch, and manufacturer (Ukraine, France, etc.).