Forks for loaders
Loader forks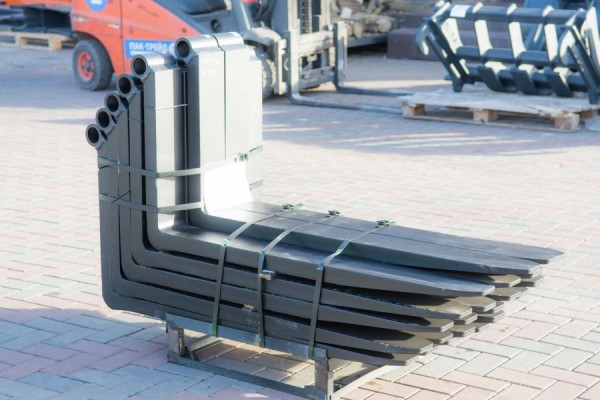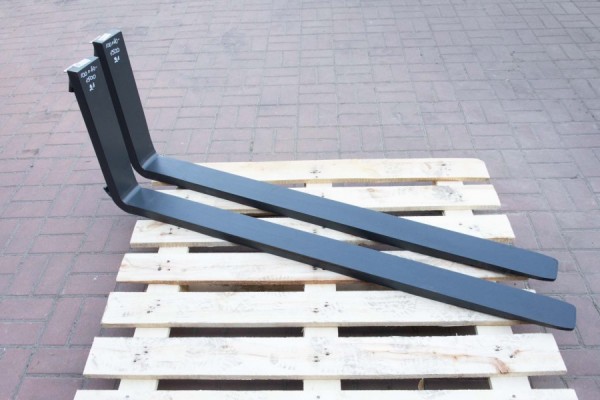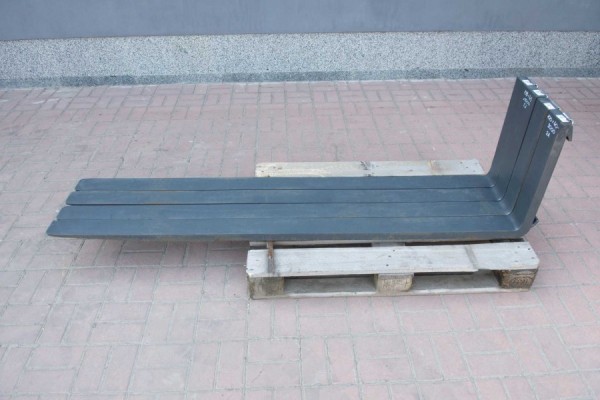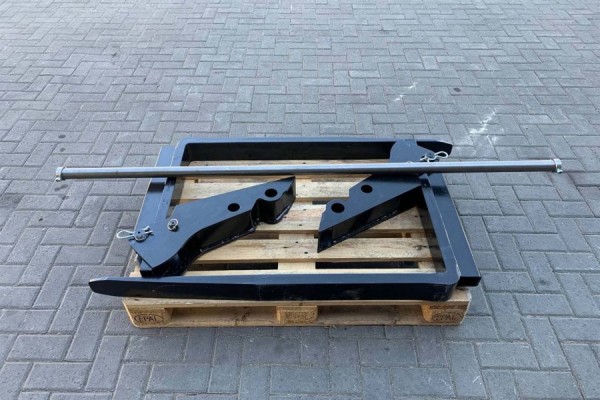 The main task for companies that have warehouses is to simplify and increase the efficiency of load handling. The most popular model of attachment for this purpose is loader forks. They make the loading equipment multifunctional and reduce operating time. Also, it could be quickly mounted and dismantled.
Pack-Trade company offers different models of attachments for telehandlers and loaders of German, English, and Chinese production.
Depending on the field of application, the daily volume of the load can reach several tons. Forks is the main working element of the loader, and it should always be in good technical condition. The checklist consists of the following items:
Degree of wear. When the indicator is 10 or more percent of the original thickness, attachment is no longer suitable for operation.
Damaged or worn fork ends (two or one).
Angle. The ideal indicator is 90 °, deviations will negatively affect the work.
Height. A difference in position above 1.5% of the length of the working surface also indicates that the loader forks need to be replaced.
Cracks and bends.
Damage of locking devices.
The degree of hook lateral bending.
It is possible to prevent breakdowns and extend the service life of forks if the customer will:
correctly, according to the manufacturer's instructions, mount the assembly;
adjust the chains of the lifting mechanism;
use safety edge and plates;
not lift a heavy load
Also, forks should be inspected before every work shift.
How to choose loader forks?
The main selection criteria for such attachments are the lifting capacity, the desired length, and ISO class of the loader carriage.
Buying forks in Pack-Trade you will receive such benefits:
Professional consultation.
Prompt delivery. By the carrier company in short terms.
Best price, competing with the prices of other Ukrainian companies.
Wide range of attachment.
High-quality imported products.
Call us or leave a request and our specialist will call you back as soon as possible!