Stackers
Advantages of buying a stacker?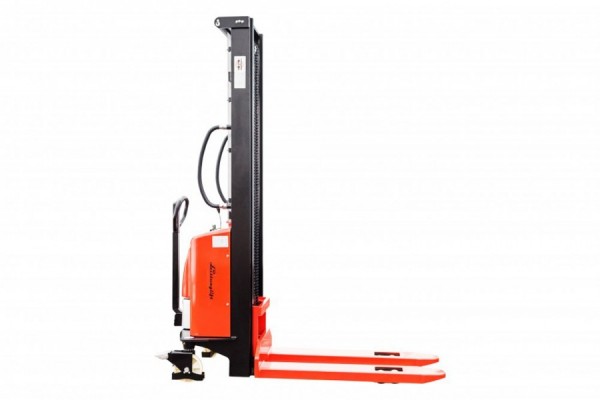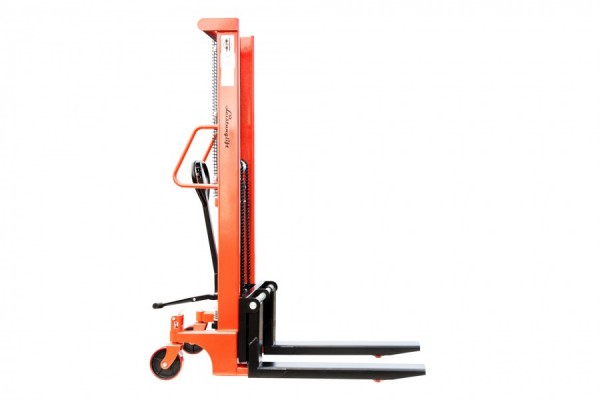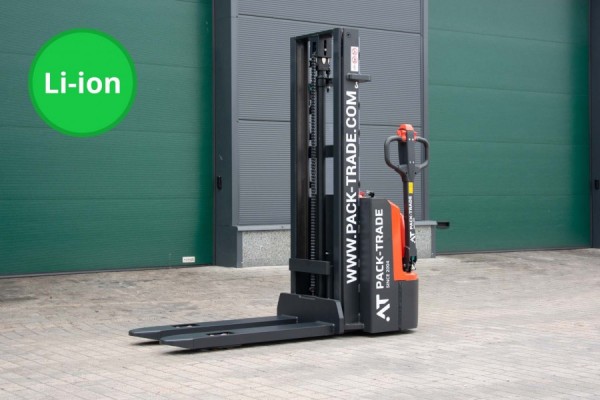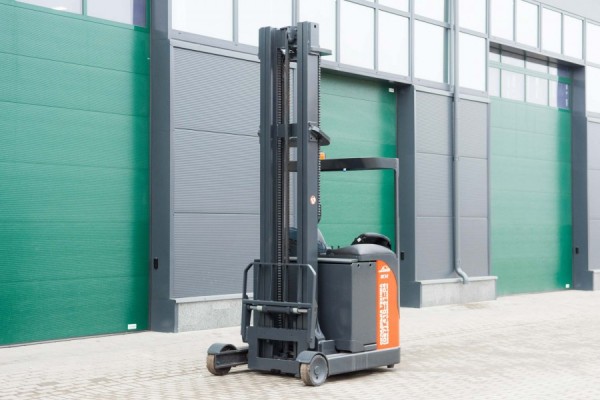 Stacker is one of the most popular types of warehouse equipment used for unloading trucks, lifting, and transportation palletized goods in warehouses with a rack storage system. Such equipment is especially useful in a confined workspace. Before buying a stacker it is necessary to study such characteristics as functionality, productivity, ease of use, ability to work in a specific environment, safety, energy source, purchase, and maintenance price. Pack-Trade company offers the best models for any needs.
Types of stackers
The key factors of a stacker are functionality and energy source. Also, it is necessary to take into account the height of the shelves, the weight of the goods, and the amount of work (the number of pallets per shift).
Hydraulic manual stacker. Powered by hydraulics and easy to operate. With a small cargo turnover (up to 30 pallets per shift), it is better to buy a hydraulic stacker - it will be enough for unloading, loading, stacking loads vertically in 2-3 levels - up to 3 meters height.
Hydraulic stacker (drum lifter). Special-purpose manual stacker for moving and turning large metal drums weighing up to 350 kg - to 1.4 m height. The standard forks are replaced by the levers system. In addition to the hydraulic unit, it is equipped with a special wheel, which controls the position of the drum and tilts it gradually. Reinforced polyurethane-coated wheels ensure ease of use.
Semi-electric stacker. A battery in tandem with a lifting motor allows working much faster. The control is carried out by the operator. A semi-electric stacker is efficient for storing bulky products or raw materials in tiers up to 3.5 m. The semi-electric version allows mechanizing the manual labor at a minimal cost.
Electric pallet stacker (self-propelled). Is suitable for intensive operation and lifting loads up to 5 meters. Can be equipped with an operator platform, handle for convenient and safe operation, proportional carriage raise and lower control, and other functions. "Turtle" mode, allows working with the control handle in a vertical position. It prevents sudden accelerations and keeps the load and stacker safe.
Reach truck - it is an electric stacker with an improved lifting mechanism. Reach truck mast moves forward, helping to stabilize the load. This advantage is especially important in confined spaces where the use of the storage space has to be optimized. Reach truck lifts the load to 8.5 m height at a maximum travel speed - up to 12 km / h. The wide-view cab allows the operator to control the movement of the load.
Stacker or reach truck?
Both variants are adapted to work in narrow aisles. At the same time, reach truck requires 800-1000 mm less space than a compact stacker. Stacker has a low price, ease of management, and maintenance. Reach truck capable of handling loads up to two times faster and has increased accuracy thanks to the mast and fork tilt and carriage side shift.
Depending on the internal organization of the warehouse and the needs of your business, we will select the best warehouse equipment, which will have all the necessary advantages, such as:
maneuverability;
long term operation;
high performance;
optimal carrying capacity;
the ability to adapt to the work of any warehouse;
correspondence of the cost of equipment and maintenance.
In Pack-Trade company you will get assistance in the choice of warehouse equipment and can buy a reach truck or stacker at the best price.
Stackers : frequently asked questions
🧯 Stacker or reach truck?
Reach trucks are more functional than electric stackers. It has an extension-type mast and better maneuverability.
🧯 Which stackers are best for heavy-duty use?
LEISTUNGLIFT PS 1555 electric stacker is suitable for daily work in large warehouses with stacking height - up to 5.5 m.
🧯 How long it is possible to use a low-cost electric stacker with one battery charge?
One battery charge is enough for a full day or night shift.
🧯 What is the maximum travel speed?
L12R-03 is the fastest reach truck model with a travel speed - 14 km / h.