Trenchers
Show
Free Consultation
Order department
Sale of trenchers in Ukraine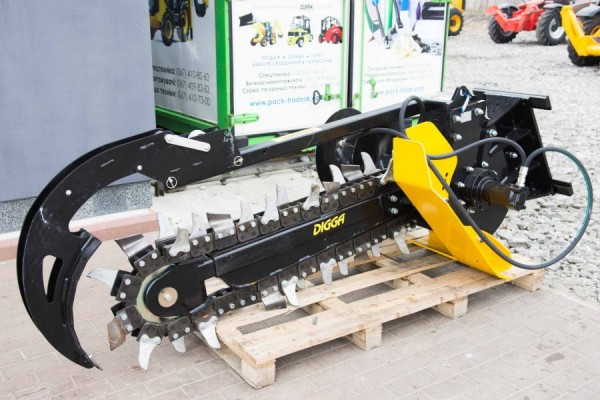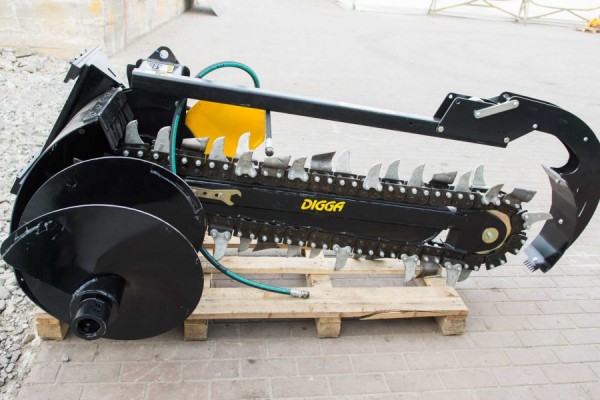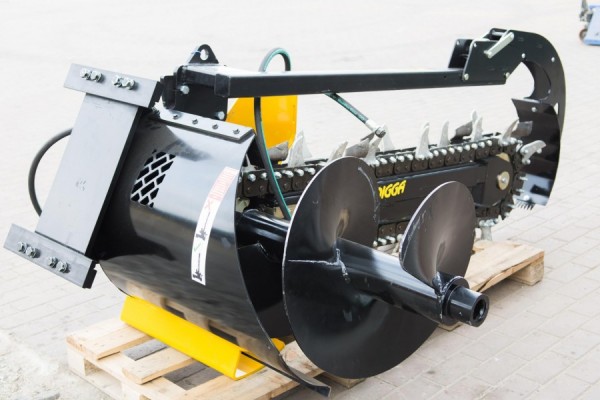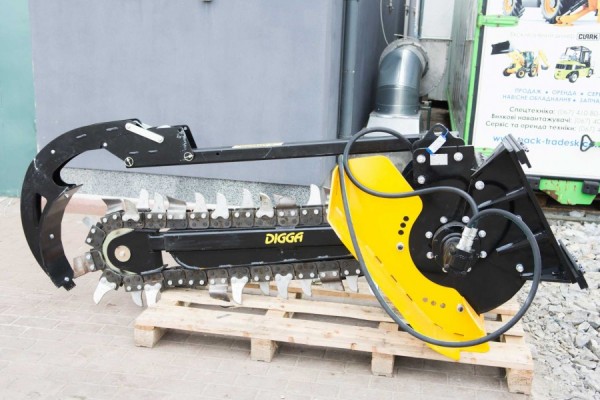 Earthwork requires a lot of physical effort. Attached earthmoving equipment helps to simplify energy-consuming processes. Trenchers are used for digging narrow and deep trenches. They can be attached to mini-loaders, backhoe loaders, and excavators weighing up to 15 tons. You can always buy a new or used trencher in good condition in Pack-Trade company.
Benefits and application
Trenchers work quickly on a wide variety of sites:
Construction, helps to prepare a place for the foundation, fence, and other facilities.
Preparing the soil for laying underground utilities (pipes, cables).
Road construction works.
Landscaping: planning drainage systems, replanting trees.
Excavation.
We recommend the Australian manufacturer Digga, which has been producing trenchers for over 30 years.
Benefits of using a trencher
Compact earthmoving technology allows to dig ditches of the required length and depth much faster. Among the advantages are:
smoother trenches;
higher cutting speed;
augers for removing the soil from the edges of the trench;
less soil is taken out from the ditch;
the soil is thoroughly crushed during extraction with a trencher, unlike digging with a bucket.
Almost all trenchers that aggregated with mini-loaders and backhoe loaders are universal, but it is worth paying attention to digging depth. If you have to work in confined spaces, choose a skid steering trencher. Excavator weight, hydraulic flow, and line pressure also affect performance.
Advantages of Digga trencher
If you want to expand the capabilities of your special equipment, buy Digga equipment in Pack-Trade. Cooperation with our company has such advantages:
We have been working on the Ukrainian market since 2004 and we understand the innovations of attachments.
In our catalog, there are over 40 thousand items of goods.
We offer individual terms of partnership for each client.
We deliver the equipment by our transport and by a carrier.
Best prices.
Service and repair of equipment
Spare parts
Call us or leave a request and our specialist will call you back as soon as possible!