Pallet forks, Block Handling Forks
Show
Free Consultation
Order department
Forks carriage - selection peculiarities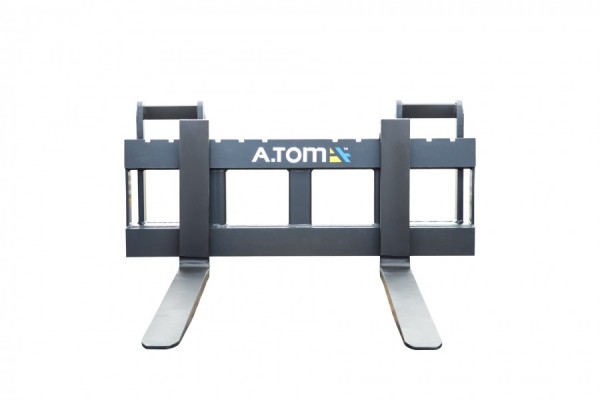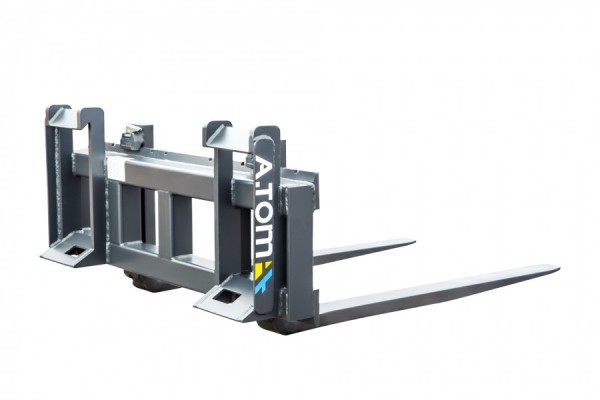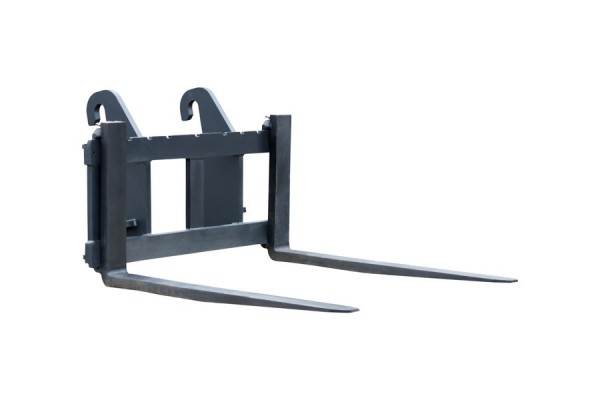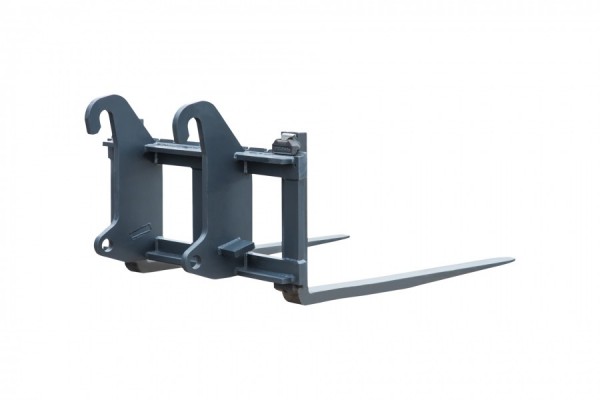 Different types of attachments can speed the work of loaders and expand the variety of options. "Pack-Trade" company offers to buy forks carriage that is fully compatible with any type of special machinery like JCB, Manitou, Caterpillar, John Deere, BobCat, Dieci, Claas, Volvo, Doosan, Hyundai, etc. All attachments are manufactured at A.TOM factory, which manufactures different attachments for telehandlers, wheel loaders, backhoe loaders, tractors, and other machines.
Nowadays because of a wide range of attachments for the loaders, it is quite difficult to choose exactly what you need. Making the choice, take into consideration 5 main parameters:
Load characteristics such as weight, dimensions, configuration, material, degree of fragility.
Temperature and weather conditions.
Movement complexity (loading/unloading, moving, stacking).
Transportation scheme.
Type and parameters of the loader, and especially - load capacity.
Our sales managers will help to select a forks carriage according to the type of special machinery:
Forks carriage A.TOM ISO 2 1.2 m wide for skid steer loaders.
Forks carriage A.TOM ISO 3 1.2 m wide or 1.5 m wide for telehandlers, wheel loaders, backhoe loaders, and tractors.
Our company can manufacture forks carriage according to individual requirements of the customer.
Advantages of forks carriage:
Material - high-strength steel S355.
Increased reliability even in the most difficult conditions.
Ability to work both on large sites, and in limited space.
Minimum weight.
Ability to adjust the width between the forks.
Steel grid for safer handling of loads without the risk of tipping over.
Universal fastening.
Our forks carriage has all the necessary quality certificates and warranty. All attachments are tested in real conditions and meet quality control standards. At the same time, we have a competitive price in Ukraine among other manufacturers.
Get your free consultation now!
Pallet forks, Block Handling Forks: frequently asked questions
🧯 What is the price of pallet forks in Ukraine?
The price of pallet forks starts at 34 000 UAH.
🧯 What are the types of pallet forks?
Pack-Trade company offers pallet forks А.ТОМ ISO 2, 1200 mm width.
🧯 What kind of special machinery is compatible with pallet forks А.ТОМ?
A.TOM pallet forks are compatible with telehandlers, wheel loaders, backhoe loaders, and tractors.
🧯 Where to buy pallet forks?
Pack-Trade company has a production facility, where it is possible to manufacture customized pallet forks.