Grabs
Show
Free Consultation
Order department
Benefits of buying used forklift grabs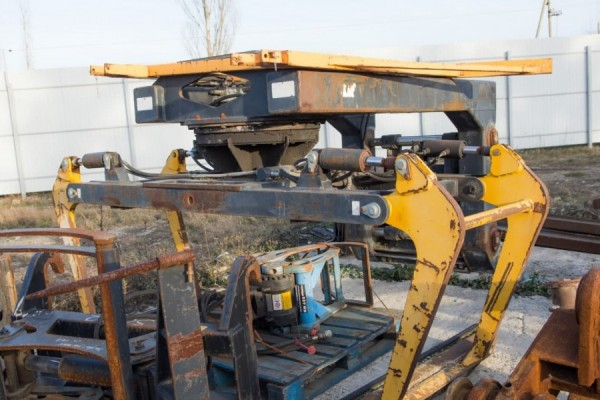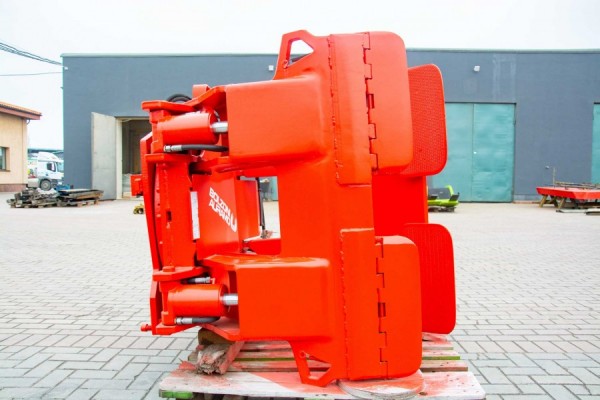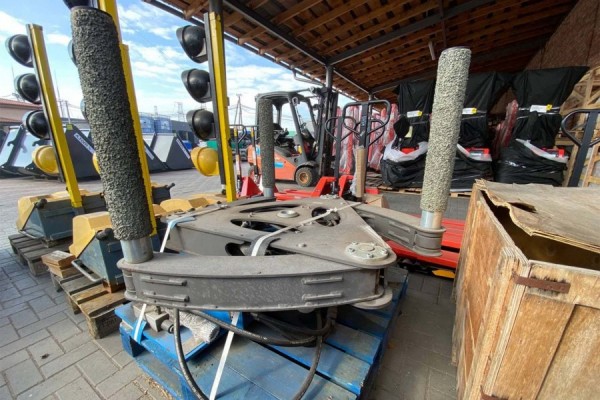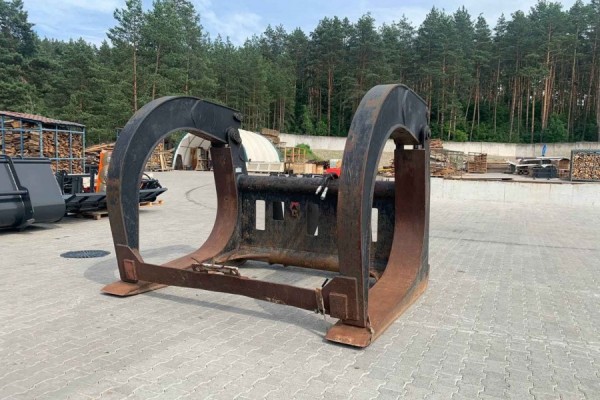 Grabs are used during loading and unloading operations and are designed to increase the speed, and profitability of these processes. Due to the design features, these mechanisms provide reliable fixation of loads for its safe and careful movement.
Pack-Trade has inexpensive used attachments in excellent working conditions that meet all safety and quality standards. We offer hydraulic and mechanical models for various purposes, sizes and shapes. You can contact our specialists for assistance.
Types of used forklift grabs
The standard configuration of a forklift is usually not enough, and the work with non-palletized or non-standard loads becomes impossible. The main types of attachments for this type of machinery include:
roll clamp for loader - provides accurate and safe transportation of paper rolls. Such mechanisms are equipped with contact plates, pressure and support legs, and rotation unit;
clamshell bucket - multipurpose attachment, which is widely used when working with stones, single-piece cargo, aggregated mainly with JCB machinery;
block grab - indispensable on construction sites. Allows easily makes the transportation of block materials;
bales and hay grabs - necessary in agriculture, and also used on livestock complexes for the preparation of forage. Can transport bales of any size and shape. Often used as a grab to move branches;
grab for scrap metal - quickly and accurately picks up the required amount of load;
grab with rotator - due to the swivel mechanism, makes the placement of goods on the racks;
beer keg clamp - equipment made in Germany, can be combined with rotators.
Check out the catalog and choose the model of attachment according to your needs.
Advantages
Using a clamshell bucket or grab you will turn the basic machine into an efficient tool for material handling. Used attachment is:
profitable, functional, and reliable solution for working with different types of loads;
save time due to the absence of complex maintenance;
has a safe and simple operation, easy adjustment.
Equipment from the world's leading manufacturers is also characterized by a long service life and quality materials. Pack-Trade company has a wide range of attachments for excavators and loaders, original spare parts, and high-quality lubricants. We offer the best price, high quality, and fast delivery!
Customized attachment
Provide a sketch or technical assignment to our engineers, and after the agreed time you will receive the finished product. Delivery is made both by carrier companies, as well as by company transport.