Adapters / Quick-qouplers
Show
Free Consultation
Order department
Quick hitch for JCB, Manitou and other special machinery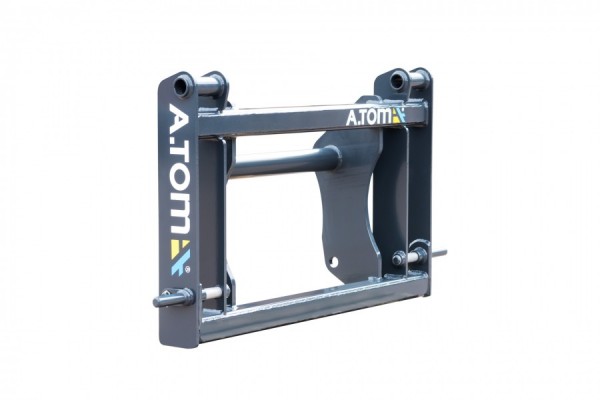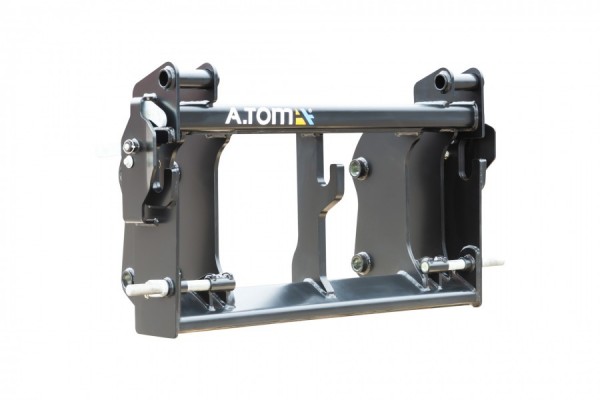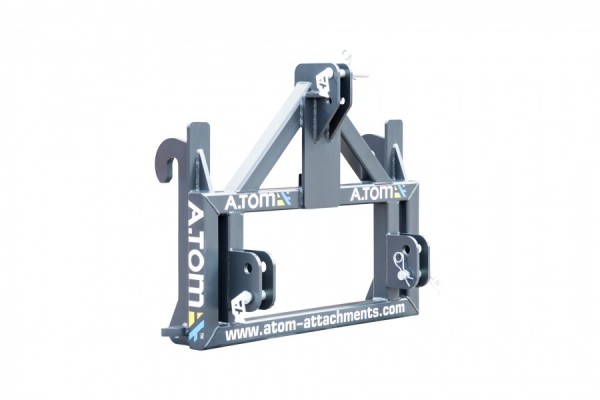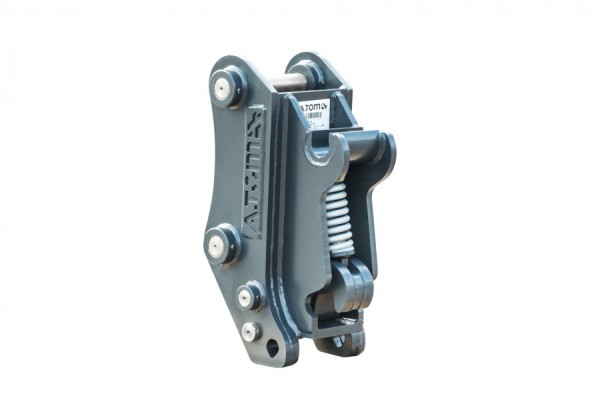 The use of attachments can significantly extend the functionality of special machinery. However, it could be difficult to find an attachment that is fully compatible with the machine. A quick hitch will help to use the equipment of any manufacturer.
Our company has a wide range of "A.TOM" quick hitches, designed for installation on various models of forklifts, telehandlers, and wheel loaders. Robust and reliable devices allow changing the tools quickly, saving time and money. We can manufacture a customized non-standard mechanism.
Loader quick hitch: types and features
Quick hitches are represented by three categories:
mechanical - have reasonable price and simple design, do not require hydraulics. It is possible to remove one tool and install a new by the help of the operator;
hydraulic (semi-automatic) - are installed on special machinery with a hydraulic drive, and characterized by quick replacement of interchangeable mechanisms. The operator does not even need to leave the cab;
fully automatic - a modern version.
Therefore, if the operator needs to change the attachment several times or work in hazardous conditions during a work shift, the JCB hydraulic quick hitch will be the best choice. It is important to understand that the installation of the mechanism will reduce the load capacity of the machine due to the increase in weight.
It is important to inspect the quick hitch before each work shift and eliminate the faults.
The loader carriage adapter is a guarantee of multifunctionality
Advantages of quick hitches:
comfortable and safe operation;
effective solution of many problems with one basic machine;
saving money
saving working time.
Such mechanisms appeared in Sweden, but manufacturers of other countries quickly appreciated their benefits and started to manufacture their own.
Pack-Trade is a reliable partner in the Ukrainian market since 2004. You can choose the model in our catalog and receive a free consultation. The equipment will be delivered after payment in the shortest possible time by our transport.