Forklifts
Show
Load-carrying capacity (t)
Free Consultation
Order department
Forklift: Diesel, gas, electric for 2, 3, 4, 5, 7, 8 tons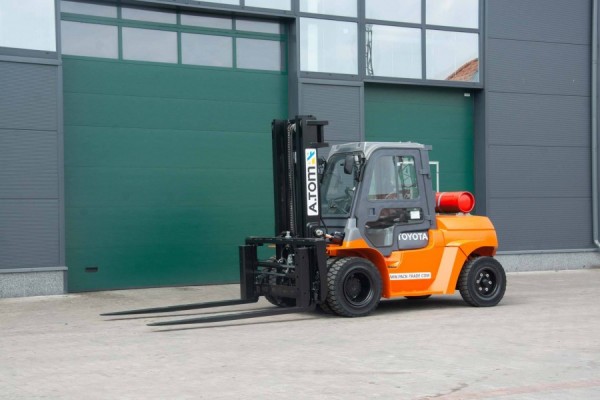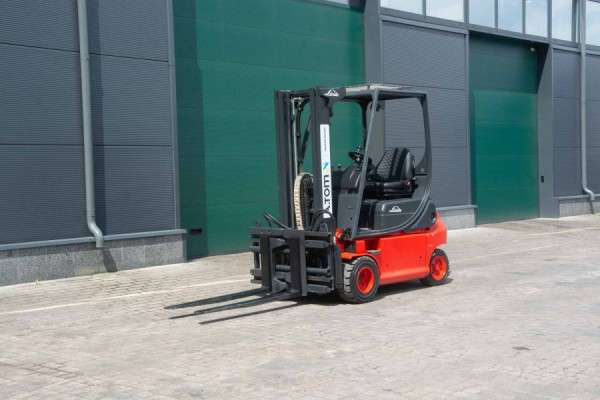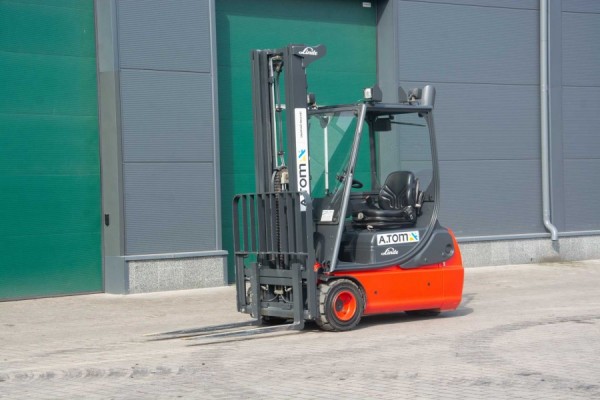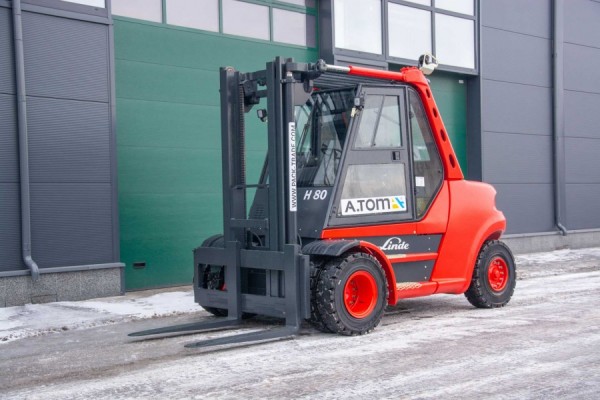 Forklift loader is a highly demanded type of special machinery. The main advantages are high efficiency and affordable price. The presence of additional attachment is a unique feature that helps to reduce human participation in working processes. A variety of modifications allows choosing a suitable model in terms of dimensions, load-lifting capacity, functionality, type of power unit, and other features.
Such equipment is used everywhere – in a large company and a small warehouse. So, used forklifts will always be necessary in trade industry, production warehouses, technological lines, in ports and logistics companies, in agricultural enterprises.
Main advantages
The main functions of such equipment are transportation, loading, and unloading. Advantages of buying a forklift:
Versatility. Could work with a load of any shape, volume, weight, both indoors and outdoors. Raw materials, finished products, boxes, pipes, rolls are easy to stack and move in any place.
Functionality. Small dimensions and power capacity allow working in confined spaces. Maneuverability is also an essential feature and at the same time advantage of a forklift loader.
Profitability. If you will buy a forklift, you can significantly reduce expenses for employees who move the load manually. You will need only one operator. In addition, there is a possibility of choosing equipment that uses different types of fuel.
Reliability. Forklift loader could work on unprepared surfaces. It guarantees the safe movement of the load. The presence of a stabilization system allows moving fragile goods (for example, glass in sheets) without the risk of damage.
Efficiency. The driver applies a minimum effort during the transportation of goods over long distances.
Buy a used forklift in Ukraine: available range
"PACK-TRADE" company offers both new and used forklift loaders of world-leading manufacturers, including:
Linde
Nissan
Toyota
Noblelift
Komatsu
JCB
Among the main selection criteria are load-lifting capacity and travel height. The most demanded models can lift up to 20 tons to 9 meters. If the key factor is load-lifting capacity, you should pay attention to Linde H14 brand (with a load-lifting capacity 14 tons). If the key factor is lifting height then you should pay attention to Linde H70D, capable of lifting up to 7,000 tons at a height of 8.45 meters.
An important part of the functionality is carriage-free stroke and lateral displacement. Available models are Linde (H20D-01, H25D-01, H16D, H25D), Nissan (UD02A25PQ, PD01A18PQ), Toyota (068FDF25, 7FBEST13), Komatsu (FG25HT-14).
There are diesel, gasoline, and electric forklift loaders. The first two types are represented by well-known brands Linde, Nissan, Toyota, Komatsu, JCB.
PACK-TRADE company is your reliable supplier of special equipment. We also provide custom service support.
Forklifts: frequently asked questions
🧯 What are the most popular forklifts in Ukraine?
In terms of price-quality ratio, among forklifts, the most popular are Linde, Toyota, Nissan.
🧯 How to choose a forklift?
Buying a forklift, pay attention to such characteristics as operational life, lifting capacity, lifting height, engine type.
🧯 Do you have a forklift service?
Pack-Trade company has a service department, and carry out the repair of forklifts.
🧯 What is the average price of forklifts in Ukraine?
Forklift price depends on the characteristics and functionality, varies between 9,000 € - 30,500 €.