Container rotators
Show
Free Consultation
Order department
Loader rotator in Ukraine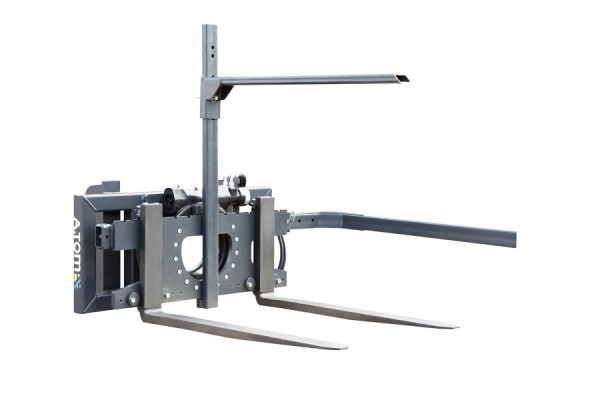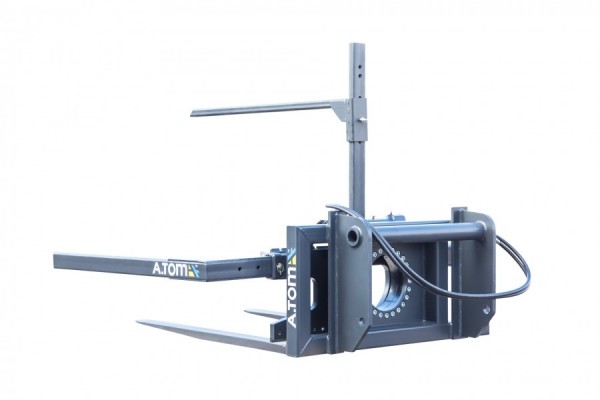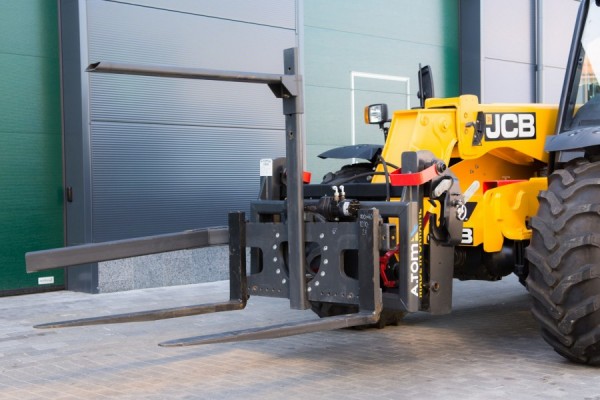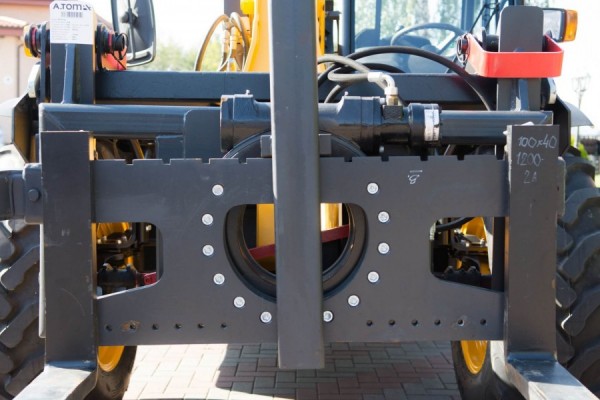 Rotator is used for turning the forks of the loader at a certain angle (for example, for placement of boxes on racks, unloading a bulk load, etc.) This mechanism helps to turn the carriage up to 360 degrees. The control is carried out by the operator directly from the cab. Rotators are widely used in agriculture, warehousing, foundry, fishing, and other industries.
"A.TOM" attachments have quality certificates and a manufacturer's warranty. Also, it is possible to manufacture customized options.
Depending on the type of equipment and the tasks, there are several types of rotators:
with fork positioning - built-in positioner controls the position of the forks relative to the carriage and each other;
with a drive unit – that allows rotating a carriage smoothly and evenly. It is used for transportation of fragile, liquid, especially dangerous loads;
with a direct drive - reliable mechanism with long service life. Has a reasonable price, ease of maintenance, turn control.
All attachments are characterized by stability of work and high durability.
Advantages of "A.TOM" rotator
All attachments of our factory are adjusted to various operating conditions, and compatible with various types of special machinery, and also:
has high-quality materials;
could be quickly and easily installed on the loader;
has highly reliable fastening elements;
has the optimal price range;
durability and increased functionality.
The rotator increases the efficiency of loading and unloading works, and also reduces expenses, and saves a place at warehousing of loads.
A comprehensive approach to solving customer problems
"A.TOM" rotators are tested at all stages of production and checked before shipment to the customer. In addition to rotators, we sell a wide range of attachments for different types of special machinery.
Working since 2004, we:
provide service and repair of attachment;
design and manufacture additional units according to customers drawings;
offer original spare parts and consumables;
provide technical and informational customer support.
Get your free consultation now!
Container rotators: frequently asked questions
🧯 Compatiability of a loader rotator А.ТОМ
A.TOM rotator is compatible with telehandlers, wheel loaders, forklift loaders, and backhoe loaders.
🧯 How much does the rotator costs?
The price of the rotator starts at 159 000 UAH.
🧯 What are the types of loader rotators?
The range of rotators includes direct drive, reduction, and fork positioning rotators.
🧯 Rotators carriage class
A.TOM rotators are equipped with ISO 2 and ISO 3 carriages.