STRETCH WRAPPING MACHINES
Show
Carriage up-down speed (m/min)
Maximum pallet dimensions (LxW) (mm)
Maximum product height (mm)
Pneumatic presser height (mm)
Mechanical presser height (mm)
Free Consultation
Order department
Palletizers: popular models for business needs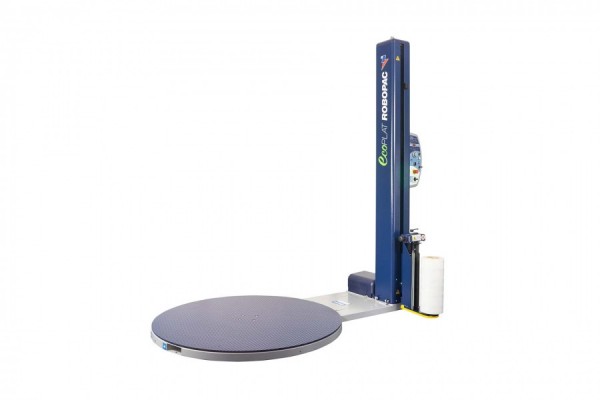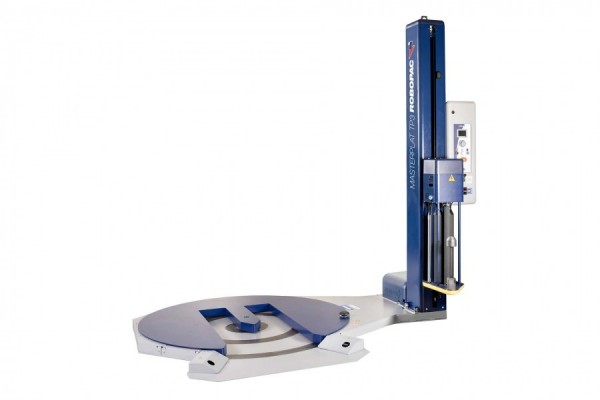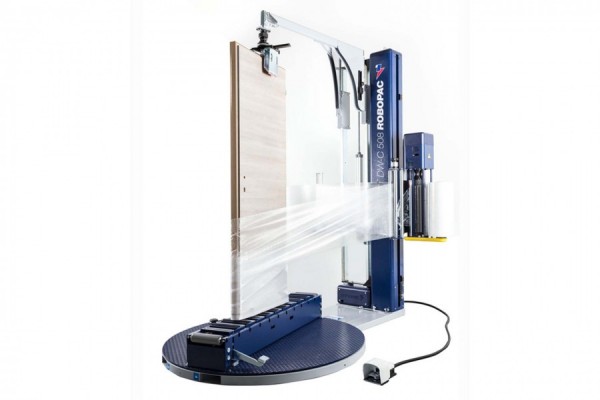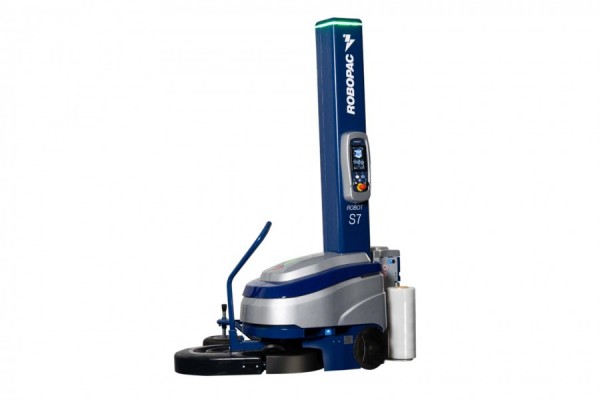 Stretch wrapping is a technology that protects almost any product during transportation. Unprofessional packaging causes losses of hundreds millions of dollars every year. Robopac became the world's largest supplier of packaging equipment in order to sell palletizers that could effectively protect the load during transportation. Today, Robopac is the leader of the packaging industry with its best technology solutions.
Robopac stretch wrapping machine: offers for business
Among the advantages is the ability to choose both a budget format and the most automated options. PACK-TRADE company offers the following Robopac equipment:
Ecoplat is a basic inexpensive stretch wrapping machine with a small, but sufficient functionality for high-quality packaging. The main working cycle is carried out without the presence of operator - the pallets are wrapped with film thanks to a rotating platform and a lowering carriage, which rises with a film reel attached to it. Ecoplat Base and Ecoplat FRD are the models that do not require significant financial investments and are suitable for operation on industrial scale.
Masterplat is a combination of Ecoplat simplicity and Rotoplat high functionality. One of the key advantages is the significant savings of stretch film, which is achieved with the pre-stretch technology. Masterplat line is intended for those who need advanced functionality, low-maintenance and operation.
Rotoplat is a platform palletizer, which also has a pre-stretch function and the ability to modify it according to any type of load. Rotoplat Series 8 has Multilevel Control technology - the choice of settings in accordance with the height of the pallets. Such machine can be fully automated.
Rototech - rotating arm stretch wrapping machine specially designed for loads with increased instability. CS and CW models automatically clamp and cut the film. Rototech 3000 is a complete part of the production line that can be integrated using driven conveyors.
Masterwrap is a versatile semi-automatic pallet wrapper that makes packaging by rotating arm. Ideal for heavy and unstable loads that cannot be handled on platform units.
Rotary is another variant of a pallet wrapper for unstable goods with rotating arm. The most popular is the vertical mount modification.
Robot is the leader among mobile self-propelled wrapping machines makes the packaging of any kind of loads, regardless of size and shape, in limited working areas where it is not possible to install a stationary pallet wrapper. There are two models - Master and S6, both suitable for warehouses with an extensive logistics system. The control panel allows to create and memorize up to 8 different programs.
Packmore Wrapman is another semi-automatic pallet wrapper of the Italian manufacturer Robopac. Ease of operation, the ability to work with any packaging material even in limited conditions makes this wrapper one of the most convenient.
Why Robopac?
We recommend you to pay attention to five main criteria:
Carrying capacity.
Platform size.
Loading height.
Possibility to adjust the film tension and the number of wraps.
Equipment automation level (semi-automatic, mobile, automatic).
Pack-Trade is an official dealer of Robopac in Ukraine. Why do we recommend Robopac? Because this manufacturer solves the main problems of industrial lines, among which is the optimized consumables usage, increased number of packed loads per shift, the creation of simple and maximally automated palletizers. Call us +38 (067) 411-44-10 and you will get the professional advice about the Robopac packaging solutions.
STRETCH WRAPPING MACHINES: frequently asked questions
🧯 What are the most popular pallet wrappers?
Robopac packaging machines are the most demanded in the modern market all over the world due to their proven reliability and best price.
🧯 How much does a palletizer cost?
Price range from 120,000 UAH. The price depends on the equipment set and the availability of additional functionality.
🧯 Do you have equipment warranty?
All Robopac pallet wrappers are covered by warranty. Our company is the official dealer of Robopac in Ukraine, we also offer service and repair.
🧯 Deliver of pallet wrappers across Ukraine
Pack-Trade company delivers equipment both by carrier and by its own transport.