Pallet trucks
Складские тележки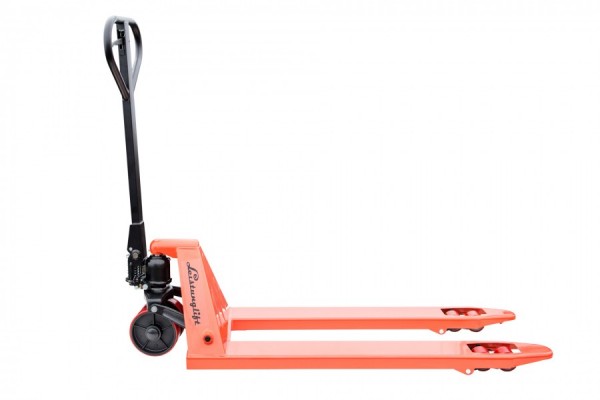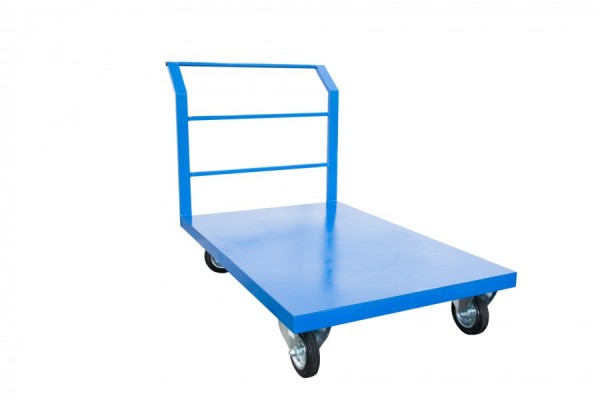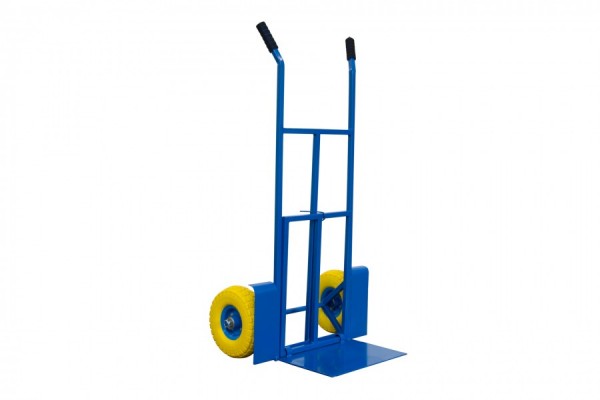 The work of any warehouse or supermarket is impossible without special equipment for transportation of goods. For such tasks, it is necessary to buy equipment with different carrying capacities and dimensions in order to minimize human involvement. Pallet truck is one of the most versatile and necessary equipment, that could be used in shops, warehouses, terminals, logistics centers, manufacturing enterprises, etc. Types of warehouse equipment should be selected according to the characteristics of the load and working conditions. PACK-TRADE company offers the widest range of warehouse equipment.
Types of pallet trucks
According to the application features, carrying capacity and type of construction, there are following types of pallet trucks:
• push and carry trucks;
• handling trolleys;
• hydraulic pallet trucks;
• electric pallet trucks.
Push and carry trucks are used for transportation of small loads. This option is also useful in areas where it is not possible to use larger equipment. In warehouse and industrial activities, push and carry trucks are especially relevant for moving small, large and medium containers and boxes in narrow spaces between rows.
Handling trolley is multi-purpose warehouse equipment used for moving loads on pallets. Highly maneuverable thanks to four rubber swivel wheels. PACK-TRADE company offers handling trolleys with a lifting capacity up to 640 kg with a total length up to 1.2 m.
Hydraulic pallet trucks are used for the fast handling of goods, which significantly increase the speed of operations in large warehouses, showrooms, and logistics centers. The advantages of pallet trucks are their significant carrying capacity, maneuverability and low cost. Due to the fact that there is no need to load products manually, pallet trucks could significantly save time. Convenient and easy handling does not require special employee qualifications.
Electric pallet truck is one of the most demanded types of equipment designed for the transportation of goods both in pallets and on pallets. Loading and unloading is carried out by forks with a length - 1150 mm. The battery is charged quickly to ensure uninterrupted operation in small warehouses or shops. Improved models, such as LEISTUNGLIFT PT20 self-propelled electric pallet truck, are additionally equipped with an operator platform and protective handrails. The body of such a unit is made of high-quality ABS plastic.
Which pallet truck to choose?
The choice of manual pallet trucks depends on the conditions in the particular warehouse, including the floor coating. Compact push and carry truck will be ideal solution for transporting boxes and bags of several hundred kilograms but if the speed of load handling plays an important role, it is worth buying an electric pallet truck. The right equipment will make the work in the warehouse easier and optimize the time spent on loading and unloading operations.
Buying pallet trucks in Pack-Trade company you will get:
• all-round consultation;
• quality equipment, that is used in the most intense conditions and time-proven;
• a rational solution to save time and money in various warehouse areas;
• a guarantee for each product, as well as a full-service package;
• best prices.
PACK-TRADE is your reliable partner in the field of warehouse technologies.