Tiltrotators
Show
Free Consultation
Order department
Tiltrotator - Swedish quality and surgical precision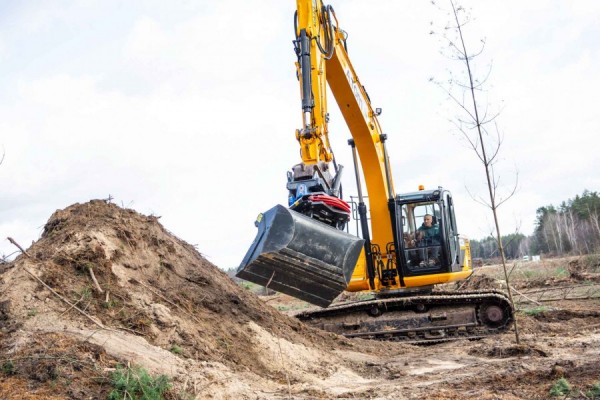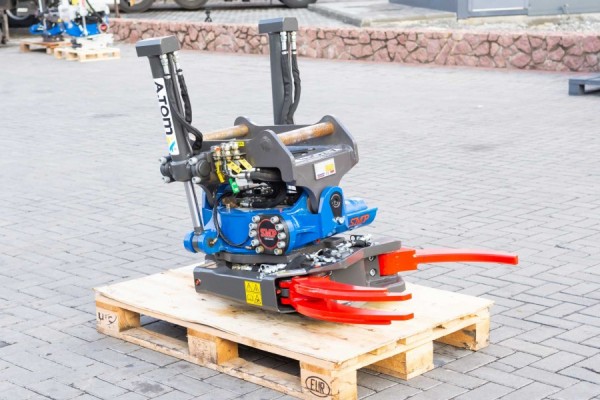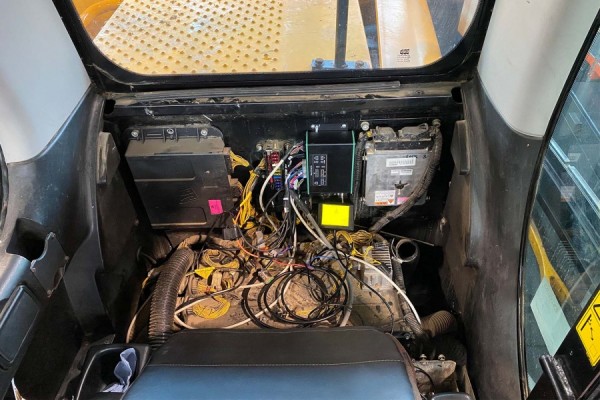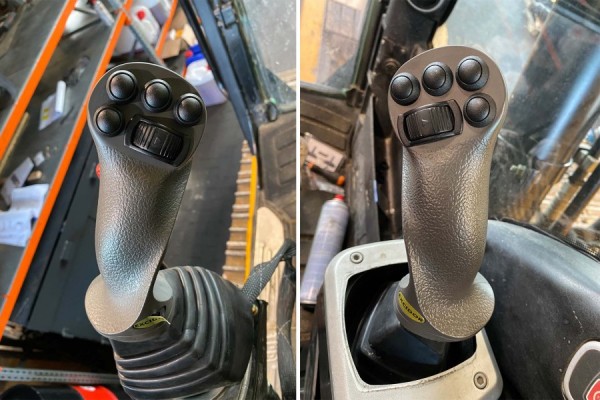 One of the main advantages of excavators is the ability to expand the scope of application by installation additional attachments. For example, a bucket for an excavator is selected according to a specific task. However, the tiltrotator is a universal device, which is installed between the attachment (for example, a bucket), and a loader arm. Its main purpose is to increase the flexibility and accuracy of the excavator from the operator's cab.
The main advantages of tiltrotator are:
360-degree rotation and tilting up to 40 degrees in the horizontal and vertical planes.
Aggregation with all types of attachments: quick couplers, buckets, grabs, plows, road sweeping brushes, snowplows, crane arms, forks, vibratory rammers, etc.
Ability to work in a limited space with excavators up to 45-50 tons.
Carrying out complicated manipulations with maximum accuracy.
Increase the speed of work up to 30%.
Maneuverability with the help of a joystick or switch.
Increased safety of the operating environment for both the operator and those who work near the machine.
SMP tiltrators are one of the most demanded and tested in the hardest conditions attachment and it is becoming increasingly popular in Ukraine.
Advantages:
Improved centralized lubrication that can be connected to the global excavator lubrication system.
Bearings that do not require lubrication.
An innovative interface based on the CAN Bus platform, designed for the organization of highly reliable communication channels.
Built-in valves in the tilt cylinder for safe holding and load control.
Mounting bracket with spring locks for increased safety in case of pressure loss.
Tiltrotators also significantly facilitate the work of the grader and grab, as they can work in hard-to-reach areas.
Pack-Trade is a supplier of SMP equipment in Ukraine and offers the following benefits of cooperation:
Tested, original, high-quality attachment for special machinery with a warranty.
Professional selection according to special machinery parameters.
Fast delivery all over Ukraine.
Best prices.
We offer only reliable and proven tiltrotators. Get your free consultation now!
Tiltrotators: frequently asked questions
🧯 Which attachment can be mounted on a tiltrotator?
Tiltrotator can be used with buckets, mulchers, clamshell buckets, and hydraulic breakers.
🧯 How to choose a tiltrotator?
Buying a tiltrotator you should know the weight and hydraulic flow of the machine, as well as the peculiarities of the attachment that would be used.
🧯 What is the best tiltrotator?
Swedish tiltrotator SMP is one of the most efficient and reliable around the world.
🧯 What are the benefits of a tiltrotator?
Increased maneuverability due to 360-degree rotation and tilt in 2 directions, the ability to control directly from the cab, easy and safe work.