Telehandler forks, 3СХ, 4СХ
Show
Free Consultation
Order department
Telehandler forks: available range and customization options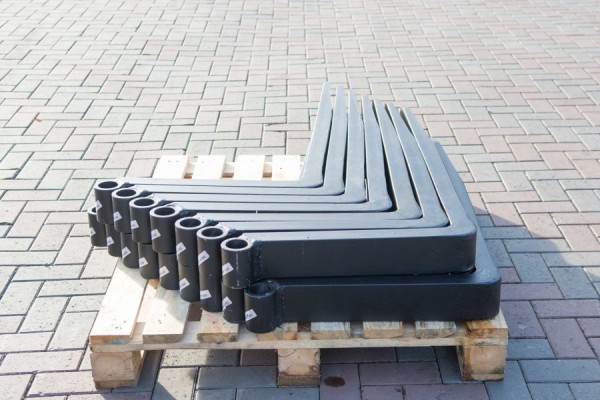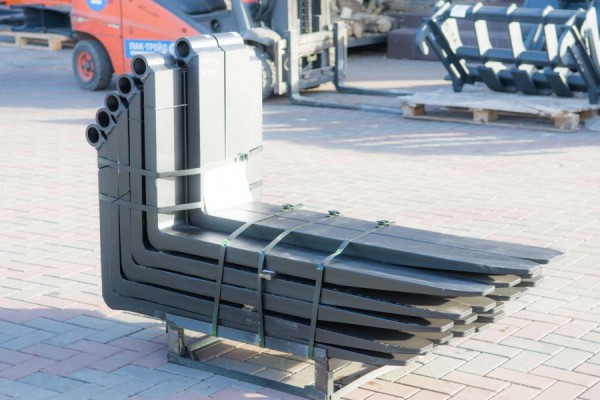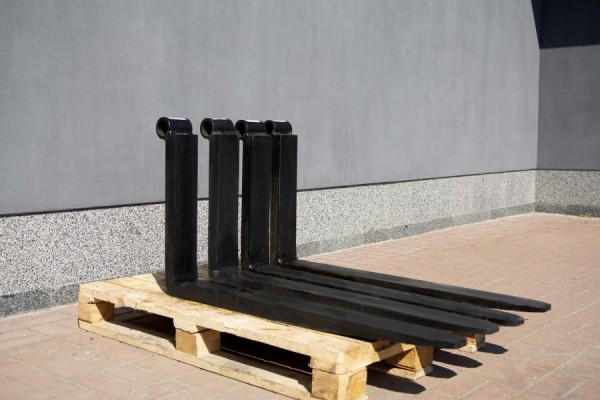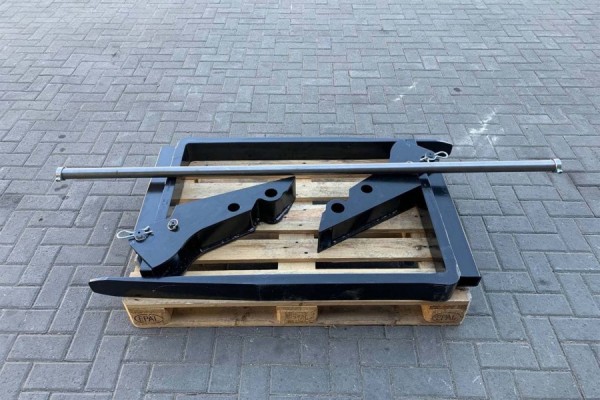 The multifunctional and compact telehandler is widely used in many industries, agriculture, construction, warehouse, etc. The main advantages of telehandler are small size, large working area, and high speed. Pallet forks are designed to increase the range of performed work.
Pack-Trade offers a wide range of attachments for solving various production problems, as well as a wide range of spare parts and lubricants. Also, we can manufacture attachments according to the customer's specifications.
How to choose new forks for skid steer loader
Such attachments as forks are selected according to the load being moved (weight, dimensions, pallet size), the width of the working platform, the type of attachment, and the machine's lifting capacity. All models are made of an alloy that provides a high degree of strength. Attachments are installed instead of the standard bucket through an adapter. The mounting plate unifies the design and allows, the installation of the original Manitou forks on machines of other manufacturers.
The main differences between these attachments are:
handling radius - standard, elongated, shortened;
fork carriage class - carriage height at endpoints;
installation class (carrying capacity) - 2A and 2B up to 3 tons (the most common class), 3A and 3B up to 7 tons (depending on the model), 4A and 4B - more than 7 tons.
Due to the possible shift in the center of gravity, we do not recommend significantly increasing the length of the working body without prior agreement with our specialists. Make sure that the weight of the load is less than the lifting capacity of the mechanism.
Replacement of the forks
Five main features when the forks are not suitable for operation:
the thickness of forks has decreased by more than 10%;
cracks;
bends;
mountings damage;
the divergence of the ends exceeds the length of the working surface by 1.5 percent.
Pallet forks are a standard attachment of the loader, they are included in the standard set of the machine. However, due to high loads and rapid wear, it may be necessary to replace them.
Manufacturer prices
Pack-Trade company sells both imported (England, China) products and own brand attachments "A.TOM", so in our company, you will always find forks for JCB, Manitou, BobCat, and any other brands of loaders. We can manufacture customized non-standard attachments. The time of manufacture depends on the complexity and type of device. We provide a warranty for all our attachments. Extensive practical experience allows us to provide our partners with high-quality attachments.