Show
Manager
Your personal manager
Filter:
New
Inexpensive
Expensive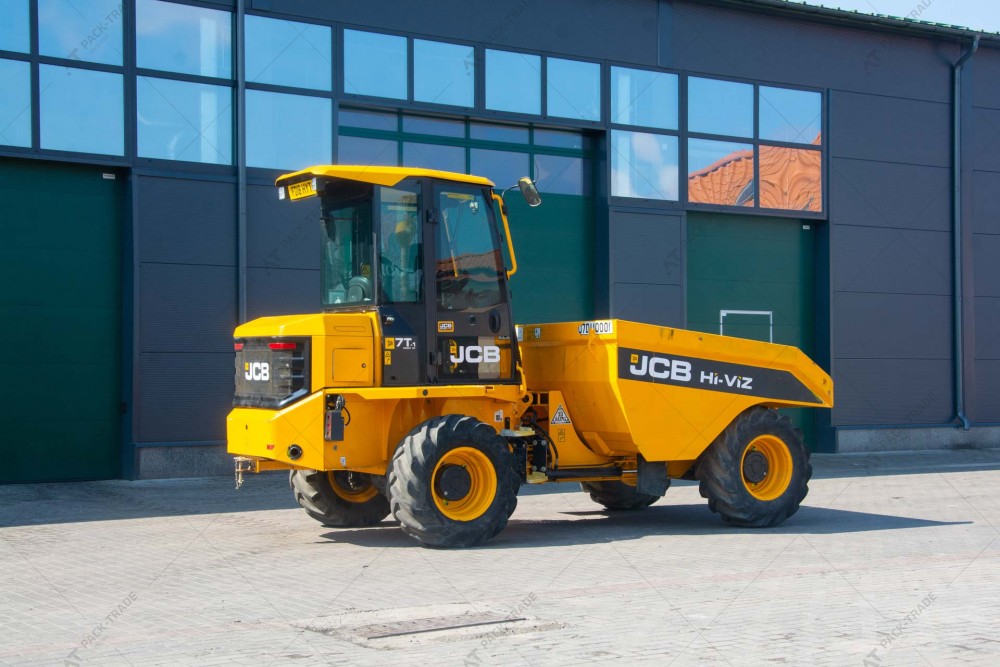 №6367
JCB 7FT Straight HI VIZ Dumper 2018 у. 621,7 m/h. № 2578
"Pack-Trade" company offers a wide range of machinery for industry, construction and agriculture from the world's famous manufacturers (Barford, Volvo, Thwaites, Ausa, etc.). In this section of our catalog you can choose and buy mini tipper truck in perfect technical condition. If you are not ready to pay a lot of money for new model, the best way will be to buy used one, but at the same time fully functional machinery at affordable price. Mini tipper trucks is excellent choice for small and medium-sized businesses. Large companies often update their car fleet, which saturates the market with high-quality used machinery. Correct professional approach will allows you to select best machinery for your needs. Mini tipper trucks has enough power to perform the most serious tasks. Before sale, our specialists carry out preparatory works including: • Complete diagnostics of all components and mechanisms with checking the chassis, hydraulics, engine, power supply system, etc. • Elimination of any external and internal defects that may affect the functionality and performance of machinery. • Maintenance with the replacement of worn parts and complete replacement of technical fluids. • Testing and checking the functionality of machinery. • Testing the performance of machinery at maximum load under operating conditions. • Expert's conclusion about suitability for operation with guarantee.
Mini tipper trucks are special machinery for transporting heavy and bulky goods in a body equipped with hydraulic tilting system. Loading is carried out with the help of excavators, tipper truck unloads cargo with rear or side tipping of the body. There are several types of such machinery: • Mini tipper trucks. Indispensable for heavy goods transportation in limited working area. Compact dimensions have made such machinery the best assistant of road builders, it is demanded in industrial production and agro-industrial sector. • Caterpillar tipper truck. Ideal for work in difficult terrain (taiga, off-road, bogs, sands). Wide tracks allow minimizing the load on the soil, so that it is possible to transport the heavy loads. • Quarry tipper trucks. Can carry up to 600 tons of rock. Used to deliver rock from quarries to the processing site. • Articulated tipper trucks. The main purpose is to transport bulk loads. They differ in flotation ability and high carrying capacity. If you are interested in mini tipper truck, specialists of our company will answer all your questions.