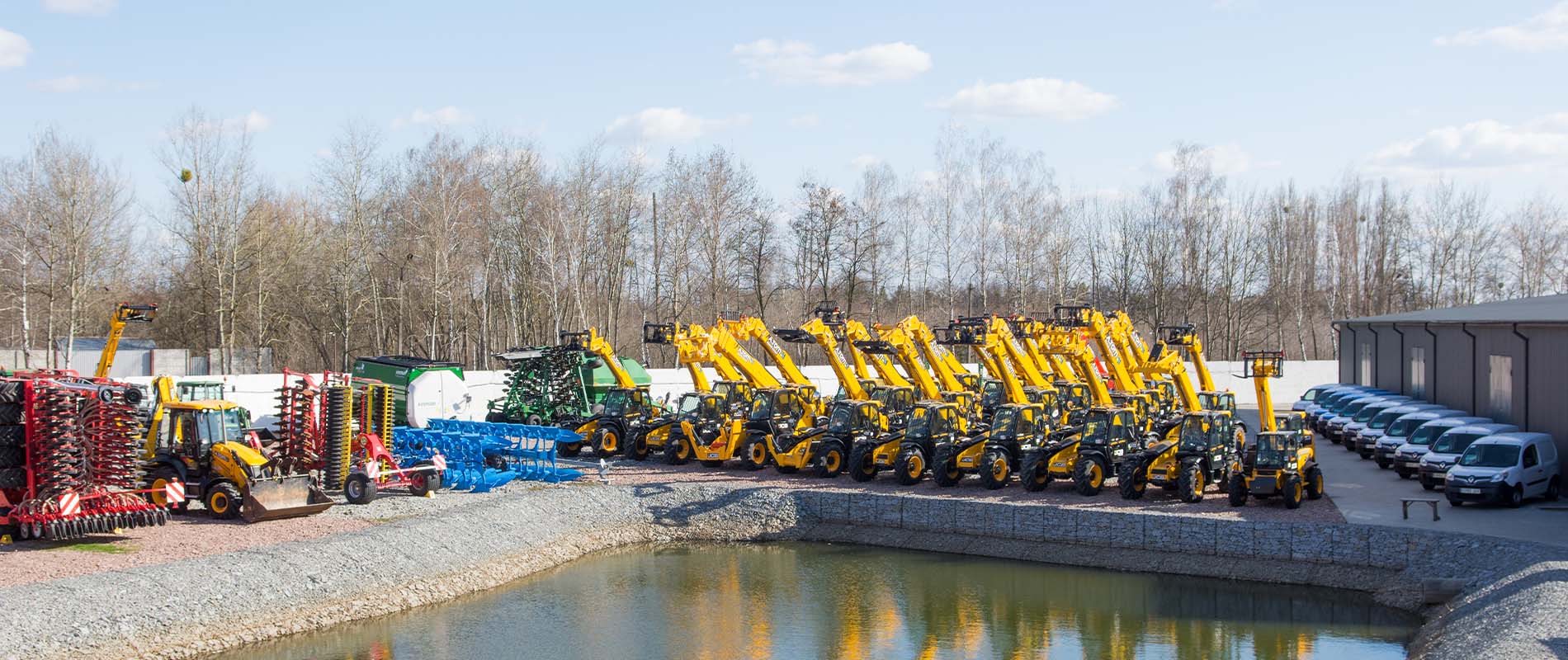 Machinery from Europe
Advantages
Price
Used machinery from Europe is much cheaper than on Ukrainian market. You can save from 20 to 50%, depending on many factors.
Technical condition
Excellent technical condition and working capacity.
Performance history
We provide a complete performance and maintenance history, original operating time, etc.
Wide range
Construction and agricultural machinery of different manufacturers.
Formal contract
We conclude an official contract with the customer, which guarantees the legal protection of the customer.
Special machinery from Europe
Pack-Trade company offers special machinery from Europe in good condition and best price! We have been working for over 16 years. European equipment that we sold can be found throughout Ukraine: in agriculture, at global and local road construction works, at manufacturing enterprises and warehouses, at construction sites, in forestry, and in communal facilities. Hundreds of customers have already become our partners.
Advantages of special machinery from Europe
The first and foremost reason for buying used forklifts is their cost. Other advantages are listed as follows:
Many models of loaders and tractors are not available on the Ukrainian market. We offer a wide choice of highly specialized and limited models from Europe.
The seller provides all the parameters at the request of our agent: such as compliance with the characteristics and general technical condition, including truthful information on operating time.
Price. Taking into account the logistics and customs costs, buying a telehandler from England is much profitable than in Ukraine. The average saving rate is from 20 to 50%.
Special machinery from Europe has all the necessary documents and certificates, there will be no problems with customs clearance.
All these advantages can be obtained in partnership with Pack-Trade company because we offer reliable and profitable cooperation. At your request, we will select available equipment or our specialist will search for it in Europe.
Special and agricultural machinery from Europe
We can offer a wide range of loaders, excavators, bulldozers, scissors lifts, milling machines, or other units. We are chosen because:
We test and use the equipment in real conditions
Legality and full documentary support.
Will help to choose special machinery that will meet the client's expectations.
We carry out complete maintenance and high-quality pre-sale preparation.
We have a wide range of original spare parts, components, and lubricants.
We also have a wide variety of attachments for loaders, excavators, tractors, etc.
Call us to receive your favorable offer!