Show
Manager
Your personal manager
Filter:
New
Inexpensive
Expensive
№8014
JCB 427 HT T4 2014 y. 118 kW., 6180 m/h. №2756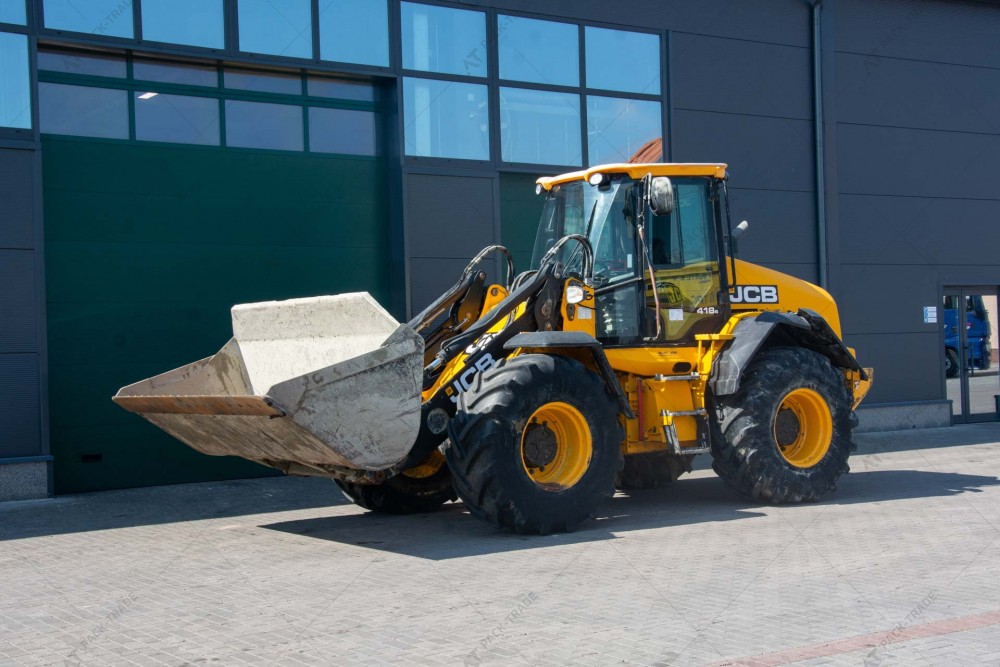 №8022
JCB 418S 2013 y. 129 kW. 3024 m/h., №2763
Quality and reliable loading machinery is demanded almost everywhere. Front loaders are irreplaceable in agriculture, mining production, transshipment facilities, warehouses, and road construction business. Front loader is self-propelled vehicle equipped with special devices for picking up and transporting loads. Such loaders are used for work with bulk materials and bulk loads (sand, soil, stone, gravel, grain, etc.). Pack-Trade offers you to buy self-propelled machinery, which is characterized by high mobility, high speed of movement, productivity, and excellent load-carrying capacity. Its closest competitor is excavator, in comparison with which the loader is more compact and efficient. Front loader will be ideal solution if you need economical, but productive equipment that can work in the most difficult places. You can equip front loader with attachments, which will increase its efficiency and functionality. At minimal cost, you can give your machinery new functions, by installing additional equipment instead of the bucket.
Among the most common types of attachments such buckets as:  Multifunctional.  For excavation work.  Large volume for light weight materials.  With two "jaws".  For silage.  For rock.  With high discharge.  For crushing and sieving. In addition to buckets, you can equip front loader with gripper for logs and stakes, grab for sorting and unloading. At the same time you get functional machinery for timber harvesting, lumber bases, sawmills. In agro-industrial sector, the use of forklifts is irreplaceable: they are equipped with special grippers for hay or silage, for harvesting and in the livestock sector. There are versions of loaders with installed boom cranes, they are very convenient with any type of loads. This machinery is also demanded in housing and communal services. In the summer it is possible to install brushes for cleaning streets, and in winter to use as machine for cleaning snow. The front loader can be equipped with a drill, hydraulic breaker, and could be used to compact the soil, as well as for loading and unloading gravel and crushed stone.