Warehouse equipment and premises
Pallet trucks
Stackers
Hangars and containers
Warehouse equipment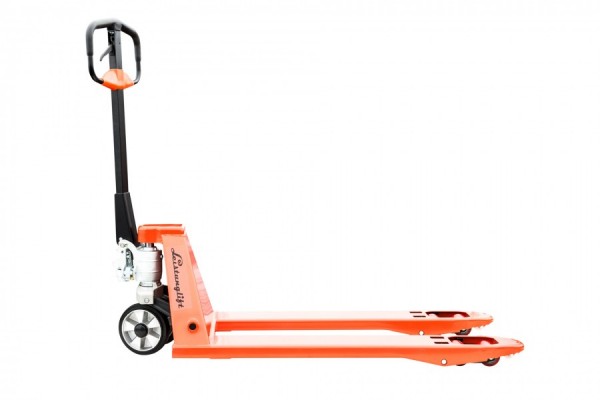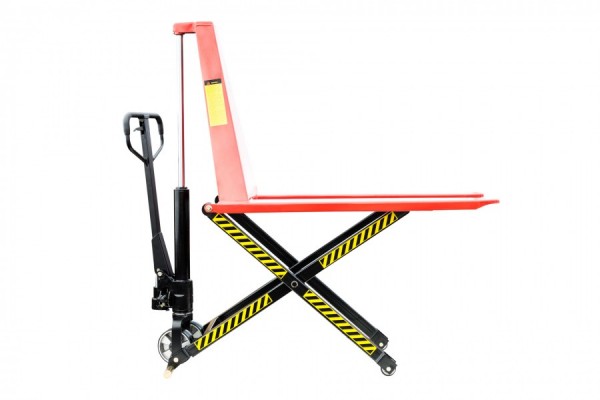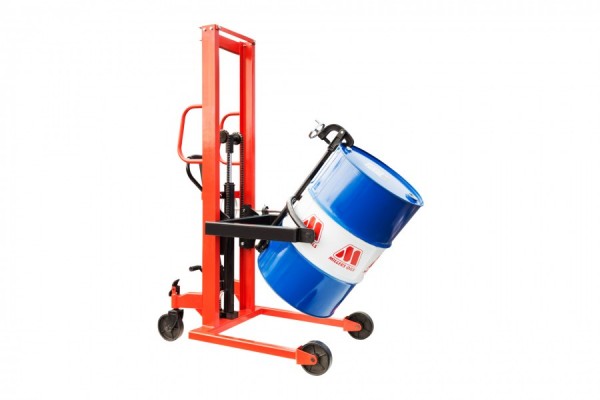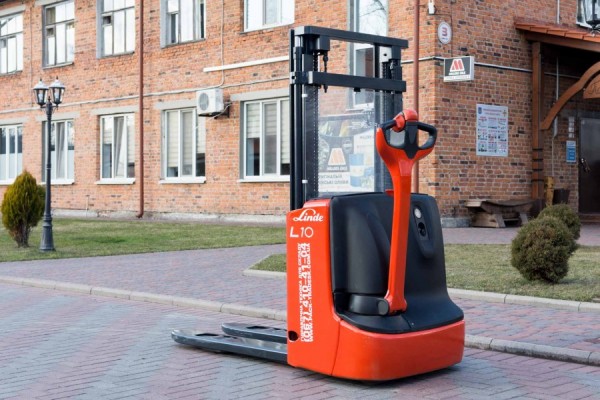 Special warehouse equipment is indispensable for the effective handling of different products. It mechanizes the process of transportation and delivery. Warehouse equipment minimizes time commitment and increases the efficiency of used space. PACK-TRADE company offers a wide range of equipment for optimization the work related to the transportation, movement, lifting, and distribution of products.
Types of warehouse equipment
Moving a vast amount of packaged goods is made by two popular types of mobile warehouse equipment: reach trucks and stackers. These models are powered by built-in batteries. Such warehouse equipment has a high capacity - up to several tons.
Reach truck combines the functions of a forklift loader and a stacker. It is multifunctional equipment that is adjusted to move loads and a variety of products quickly and effectively. The key feature - is its simple design with significantly lower start-up expenses for purchasing. Reach trucks are mobile and convenient for sites with minimum area.
Other types of warehouse handling equipment are hydraulic, electric, and semi-electric stackers. Compactness - one of their main characteristics, allows easy maneuver between the aisles with goods. At the same time, most models do not have a cab - that allows reducing the size.
Pallet trucks with two types of power drive are used for the fast transportation of small volumes of goods in small commercial warehouses:
- Hydraulic pallet truck is equipped with forks for moving goods on pallets weighing up to 3 tons.
- Electric pallet truck is the optimal solution for medium and large storage areas; the capacity of such a pallet truck is up to 3 tons.
Push and carry trucks, as well as handling trolleys are used in small premises and areas, including the delivery of goods to the buyer's car. Such warehouse equipment is used to transport oversized loads (for example, household appliances). An irreplaceable assistant in warehouses and supermarkets, where the distance between the shelves does not allow to use other equipment.
PACK-TRADE company offers to buy warehouse equipment for any tasks. In our company, you can buy warehouse equipment for small businesses, industrial production, and trade industry.
Warehouse equipment and premises: frequently asked questions
🧯 How to choose a warehouse pallet truck?
Choosing a warehouse pallet truck you should pay attention to the dimensions and weight of the load and working surface.
🧯 What are the advantages of electric pallet truck?
The electric pallet truck is compact and easy to operate, has a high travel speed, is maneuverable, environmentally friendly, and has an affordable price.
🧯 How much does a pallet truck cost?
Pack-Trade offers pallet trucks with a carrying capacity from 350 kg to 5 tons. The price is 6500 UAH.
🧯 What are the models of heavy duty stackers?
LEISTUNGLIFT PS 1543 is one of the best electric stackers with a platform for operator. Has a proportional hydraulic system and lifting height - of up to 4.3 m.