Slurry and manure application equipment. drag hose/umbilical systems
Drag hose / Umbilical systems
Manure handling equipment
Components and accessories for Drag hose / Umbilical systems
Organic waste processing and application: equipment and technologies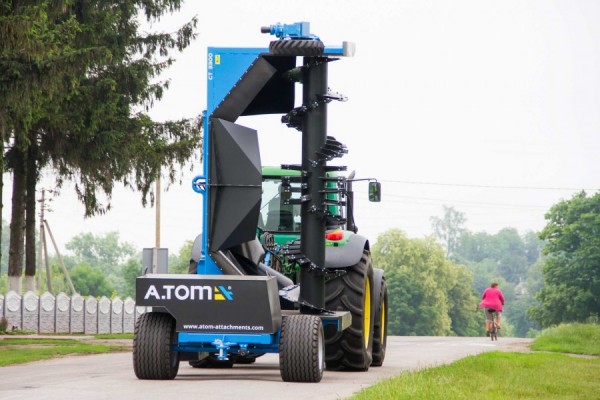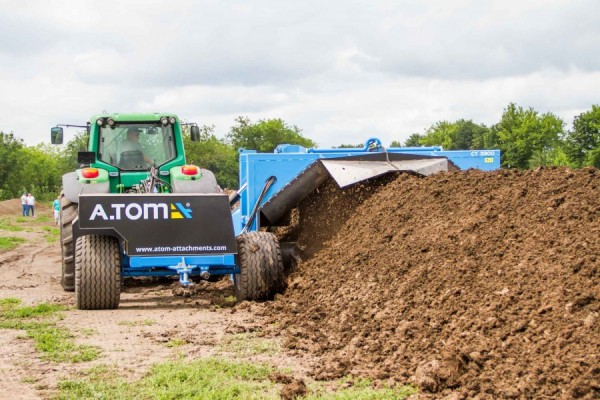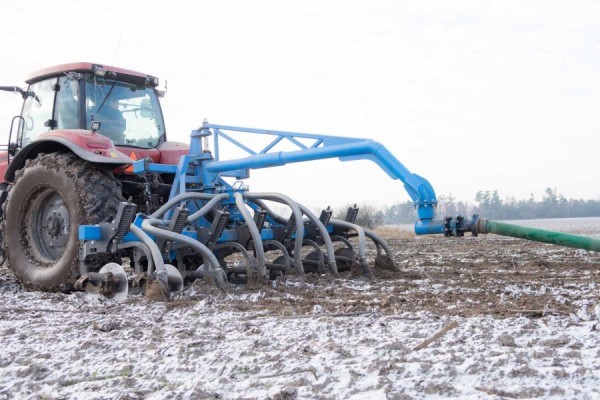 Livestock sector in Ukraine is actively growing; and the amount of waste from pig-breeding complexes, poultry and cattle farms are also increasing. This is one of the key factors that makes the question of waste disposal urgent like never before. High-tech processes allow to use manure as valuable fertilizer and help to save on the purchase of mineral analogs. But it couldn't be applied into the soil directly: processing of manure requires the involvement of specialized equipment.
Pack-Trade company offers a full range of services for efficient and environmentally friendly waste recycling:
Equipment rental.
Lagoon pumping and application of compost to the field.
Sale of equipment.
In our company, there are 4 highly-skilled teams with all necessary equipment. We carefully analyze the work of each individual complex and only after that we recommend the equipment. The key factors that determine the process of manure processing:
The type and consistency of manure.
Mixing capability.
Distance from the manure storage to the field.
Uneven terrain.
Type of crops in the field.
Application rates.
Soil handling.
Manure that mainly consists of the solid fraction with straw processed into compost. Liquid manure is better to hold in manure storages with further mixing.
Drag hose / umbilical systems: how does it work
Many farms use a water flush system to dispose animal waste. As a result, large volumes of a liquid fraction are directed into a single pit, and then directly into the lagoon. A logical and economically feasible solution would be the application of this fraction into the fields due to its ability to increase soil fertility, renew the air and water balance, and stimulate the growth of useful microflora.
The most effective technology nowadays is the technology of applying liquid fertilizers using heavy-duty flexible hoses in combination with specialized equipment at a distance of 10 km. This process is preceded by mixing the manure using mixers (submersible or trailed) to lift the layers of solids from the bottom and achieve a homogeneous consistency of the manure. We recommend screw-type models manufactured by TM "A.TOM"
Manure is pumped through the above-mentioned hoses in tandem with pump-diesel stations based on Cornell pumps (USA), with powerful engines of well-known brands: John Deer, Deutz, Cummins, Doosan, CAT, etc. The final stage is application to the fields using slurry tanks or applicator using Dietrich shank.
Composting: equipment and technology
We offer composting services for such organic materials as:
Cattle waste containing straw.
Separated solid fraction of pig and cow manure.
Chicken droppings with bedding.
Turkey droppings.
Straw.
Damaged hay.
Waste from vegetable growing and horticulture.
Silage residues, rotted feed, pulp, etc.
Aerobic composting using windrow turners (aerators) allows obtaining high-quality organic fertilizer, which contains micro and macro elements. In addition, it is a source of pesticide sorbents and heavy metals. By adding water and bacteria, it is possible to accelerate the decomposition of the material and after 3-4 turnings, the unpleasant odor disappears, the temperature in the windrow rises (up to 60 ° C) and, as a result, pathogenic organisms and weed seeds die. After 5-15 turnings in 35-40 days, you will receive a complete fertilizer. To implement this technology, we offer trailed equipment for domestic and imported manure: aerators TM "A.TOM" (own production), Menart (Belgium) and EYS (Turkey).
Pack-Trade is the only company in Ukraine that provides services for manure application equipment at a professional service level. Advantages of working with us are:
Availability of equipment: from special equipment to slurry tanks.
Demonstration of technology in real working conditions.
Possibility of short and long-term rental.
An individual approach, planning and strategy development in accordance with the specifics of the farm operation.
Continuous improvement of the equipment.
Our team is ready to travel anywhere in Ukraine and draw up a strategy that will help make your farm economically profitable.
Slurry and manure application equipment. drag hose/umbilical systems: frequently asked questions
🧯 What types of waste could be recycled?
We process livestock products (cattle, pig and chicken manure), straw, hay, silage waste, pulp, sawdust, horticultural products.
🧯 Is it possible to rent the equipment for processing liquid manure and composting?
We provide rental services for drag hose/ umbilical systems, mixer pumps, pump-diesel stations, slurry tanks, manure spreaders, compost turners, etc.
🧯 Regions where it is possible to order services for processing manure and composting?
Paсk-Trade company provides services for application and processing of manure, as well as composting all over Ukraine.
🧯 What is the cost of organic waste disposal?
The price for processing the manure and composting services is set for each farm individually. Manager will contact you to discuss the details.